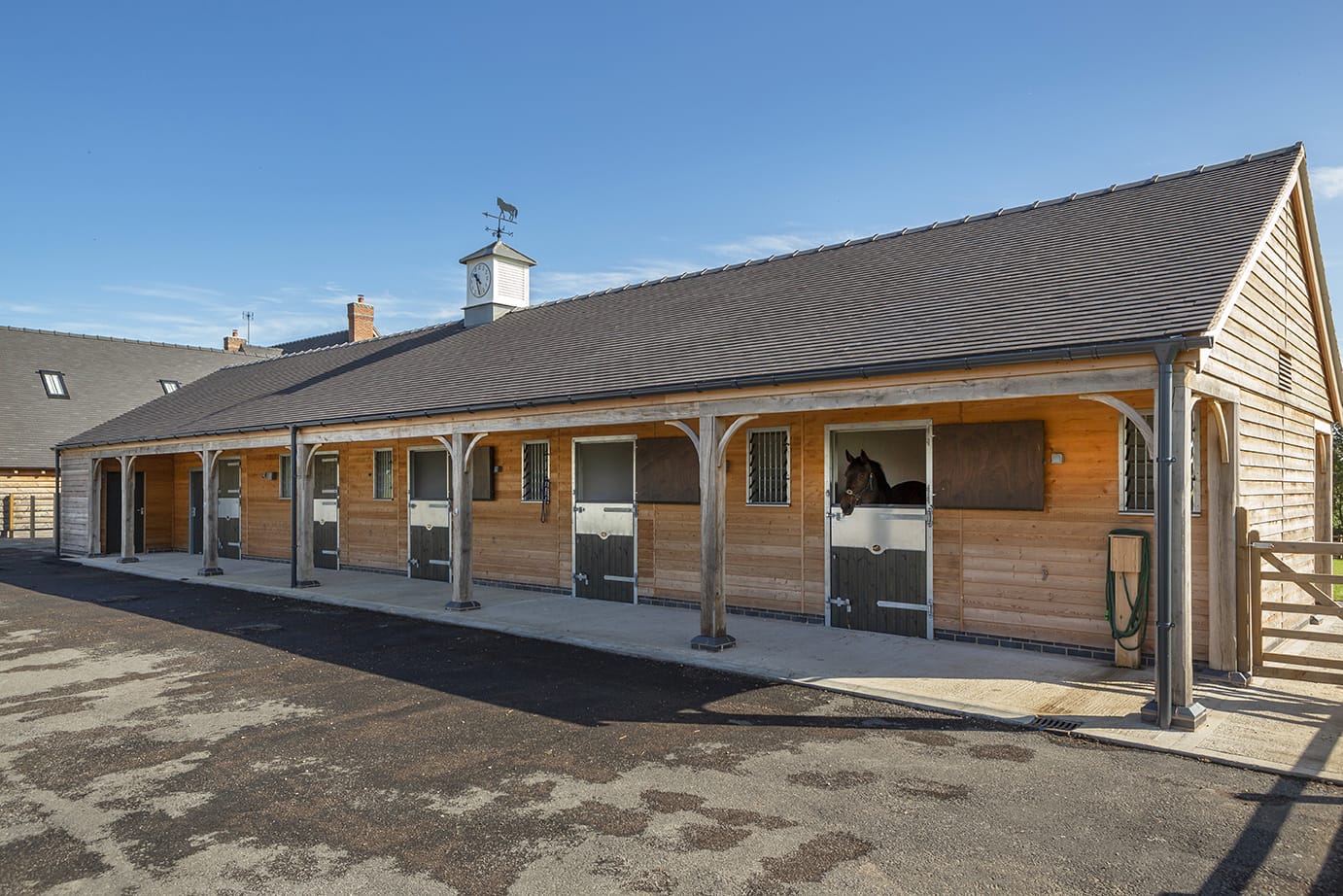 Established in 1920, Scotts of Thrapston, a family business, has an enviable reputation for manufacturing high quality, specialist timber products including Summerhouses, Stables, Garages, Pavilions, Timber Doors, Windows, Bespoke Joinery, Roof Trusses, Engineered Flooring, Education and Community Buildings.
Scotts has supplied products to a variety of prestigious customers over its 100 year history. The customer base includes private individuals, large housebuilders and developers, racing yards and studs, London Boroughs, schools, hospitals, hotels and sports clubs.
As the business continues to expand and thrive, we are currently looking to recruit the following vacancies, based at our Thrapston office.
Scotts of Thrapston Limited, Bridge Street, Thrapston, Northamptonshire. NN14 4LR
Current Vacancies
We're looking for an experienced and versatile MARKETING MANAGER who is hungry to build awareness about our products/services AND more.  Our ideal candidate has experience developing and executing marketing campaigns whilst being comfortable with day-to-day marketing activities.

This is a perfect opportunity for a self-motivated and focused marketing individual looking for career progression in a thriving family owned business.

Initially working alongside our marketing agency, there is a long-term goal to bring marketing back into the forefront of our mission to be the best that we can be.

Our internal focus for this candidate is to support modernisation and company direction, whilst nurturing 'family feel' ethos.

This role will provide support to the Managing Director and divisional teams.

Objectives of this Role

Establish positioning, identify target audiences, and develop marketing plans with specific objectives across different channels and segments
Lead the execution of marketing programs from start to finish, leveraging internal support and driving collaboration
Analyse customer insights, consumer trends, market analysis, and marketing best practices to build successful strategies
Create, maintain, and conduct analytics reporting across multiple platforms and extract key insights for future campaign development and go-to-market strategies, complete with formal proposals and recommendations on tactics
Partner with email, performance marketing and web teams to design, test and evolve lead nurturing tactics.

Daily and Monthly Responsibilities

Working in partnership with the marketing agency, develop creative briefs and guide creative direction to meet objectives for all advertising and public-­facing communications, including print, digital, and video assets
Manage content and updates for customer and internal touch points, establishing budget guidelines, participating in events, documenting business processes, and providing additional sales support
Gather customer and market insights to inform outreach strategies, increase customer conversions, and generate more qualified leads
Identify effectiveness and impact of current marketing initiatives with tracking and analysis, and optimize accordingly
Present ideas and final deliverables to internal and external teams, and communicate with senior leaders about marketing programs, strategies, and budgets

Skills and Qualifications

A degree in marketing, business, or related field
Excellent written and verbal communication skills
Proven experience developing marketing plans and campaigns
Strong project management, multitasking, and decision-making skills
Experience with marketing automation and CRM tools

Experienced Senior Sales Manager

A fantastic opportunity has arisen at Scotts of Thrapston, in Northamptonshire.  We are a 100 year old, successful and profitable manufacturer of high quality timber products.

We are looking for a talented and experienced Senior Sales Manager who can join our mission to continue to be the best that the industry has to offer.

You will develop and manage the external sales of our timber products focusing on our private clients and partners.

Relevant industry knowledge and experience of our market is imperative, coupled with a strong sales background.

There is a requirement to interface with all Divisions across the Group with the expectation that the successful candidate will contribute effectively to the growth of the business.

We want you to bring your unique set of skills and experience to a place where you can reach your true potential.

This is an excellent opportunity for you if you are interested in our products and have a passion for sales.

Interested? Senior Sales Manager Responsibilities:

Manage all sales enquiries from start to finish
Set sales targets and KPI's – report on progress towards both
Achieve targeted sales and margin requirement
Provide information for the timely procurement of materials and scheduling of work
Develop growth strategy in line with Company objectives
Establish, evaluate and implement new opportunities
Manage a team of Designers, Sales and Admin
Develop and implement new sales initiatives and strategies
Visit customers and potential customers
Manage and agree budgets
Assist in developing the marketing plan with the team
Provide the finance team with lead information to enable sales forecasting
Ensure administration for sales is completed effectively
Attend exhibitions and shows as necessary

Technical Knowledge and Skills Required

Extensive sales experience in the construction industry
Target driven and focused
Communicate effectively with internal and external customers
Ability to co-ordinate several projects at any one time
Have strong negotiation, organisational and influencing skills
Have the talent to consistently deliver a great experience to customers
Strong decision-making abilities
Experience of managing a team – leadership skills
Please apply in writing, enclosing a current CV along with salary expectations, to Michelle Dean, at the address below or via e-mail to: michelled@scottsofthrapston.co.uk
Request a brochure
Please fill out the form below and we will send you either a digital or printed copy of our latest brochures.
We'd love to see you soon!
There is nothing like seeing our stunning timber buildings in person. Get up close and personal and experience the craftsmanship and attention first hand by booking your very own exclusive VIP private viewing.
Please select your product preference below, fill out your details and a member of our sales team will be in touch very soon to schedule a date with you.
Let us call you back!
Many of our customers prefer to receive a call back at their convenience. Please select your preferred day / time and product preference below, fill out your details and a member of our sales team will be in touch very soon.
Kickstart your Stabling project
Scotts offers a bespoke service for equestrian customers and representatives are available to discuss your stabling requirements in full. Assistance can be offered with respect to planning permission and design ideas for any size stable job. If, however, you just want to get an idea of what Scotts can offer, and you can complete your requirements below, a guideline quotation will be prepared for you.
General Enquiry
Do you have some questions, or would you just prefer to speak someone in person? Please select your product preference below, fill out your details and a member of our sales team will be in touch very soon.