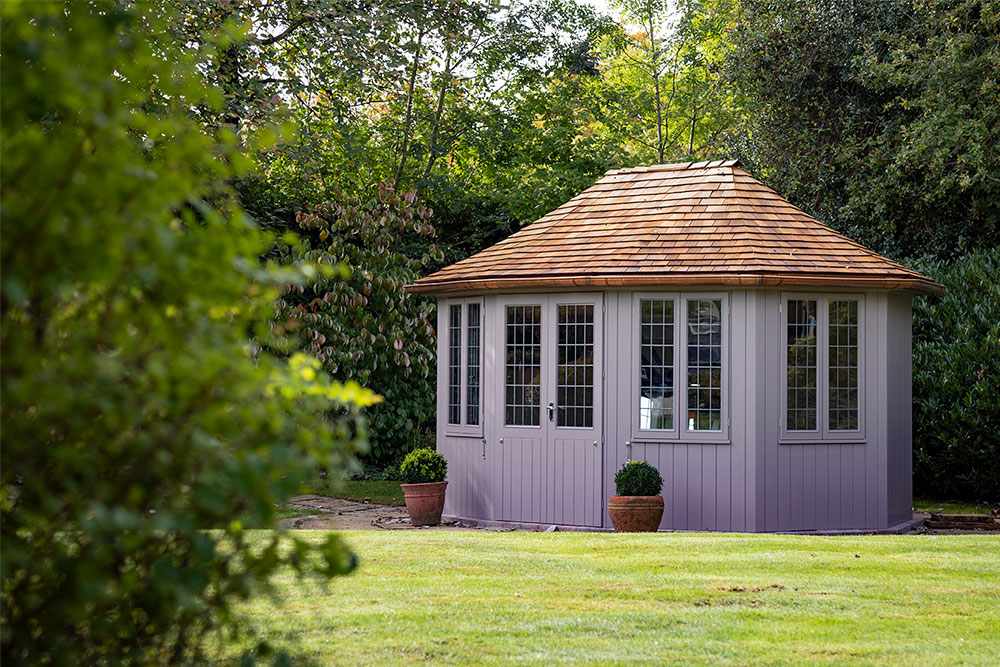 The 4.4m Sun Ray Garden Room Gym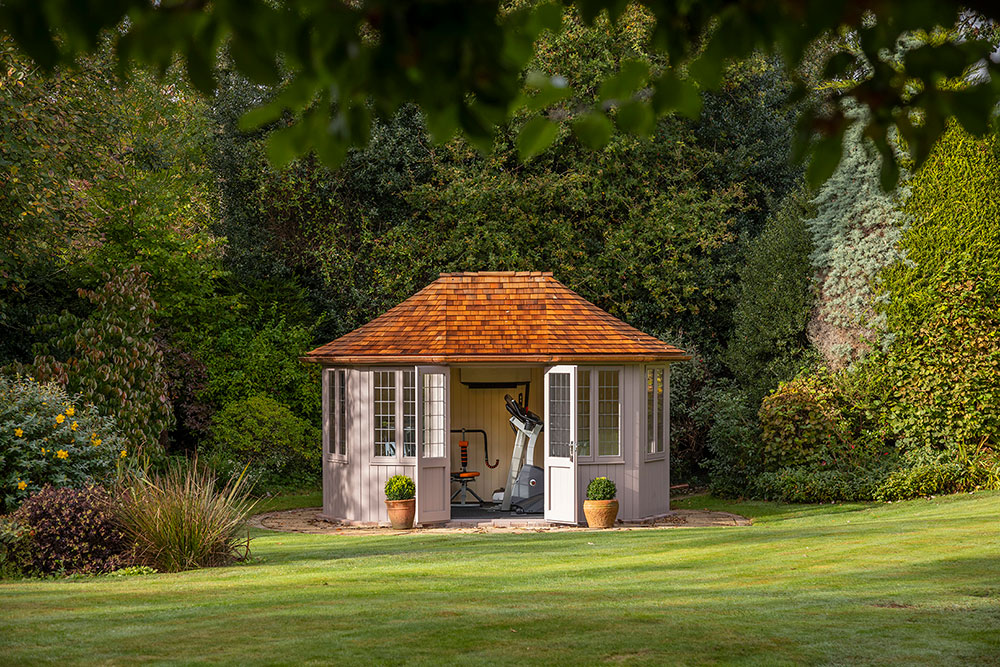 Like many of us in 2020, Jilly and John found themselves having to work from home, which left them wondering how they could maximise the space they had, and to accommodate two offices, a living area and a workout environment.
They considered extending their home but after doing their research, decided a summerhouse would be a more economical and unique solution.
John contacted Scotts of Thrapston and we were very happy to assist in creating the perfect summerhouse or the "the lockdown project" as John likes to call it, to accommodate the fitness equipment and free up space in the house.
"Scotts was extremely supportive in helping us to choose the perfect summerhouse, from the first consultation with Kathryn, to a visit to David Scott's house to view the summerhouses in-situ.
"I have to fly the flag for Scotts because the service I received was impeccable. They had a solution for any concerns I had, including ensuring the floor would not move with the weight of the gym equipment, and making sure the walls, floor and windows were insulated to keep heat in during the colder months."
"Once the summerhouse was built and installed, we were able to move all workout equipment into there, which freed up space in the house and allowed us to create separate working environments inside.
"Our new outdoor gym space is complete with Sky TV, an air conditioning heating/cooling unit and copper guttering, so it not only looks the part in the garden, but it feels really special when you step inside.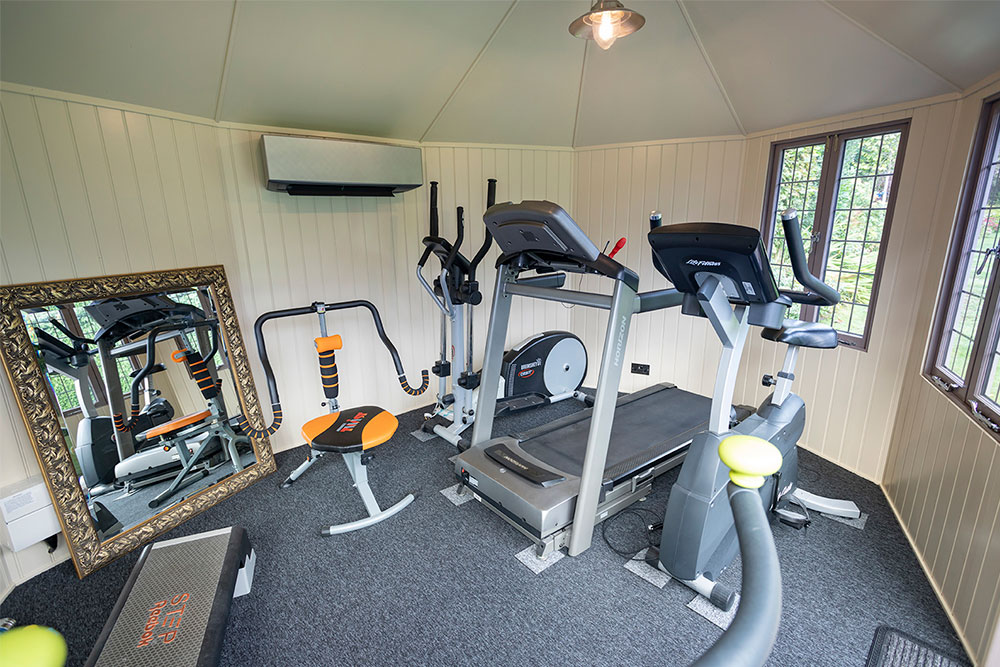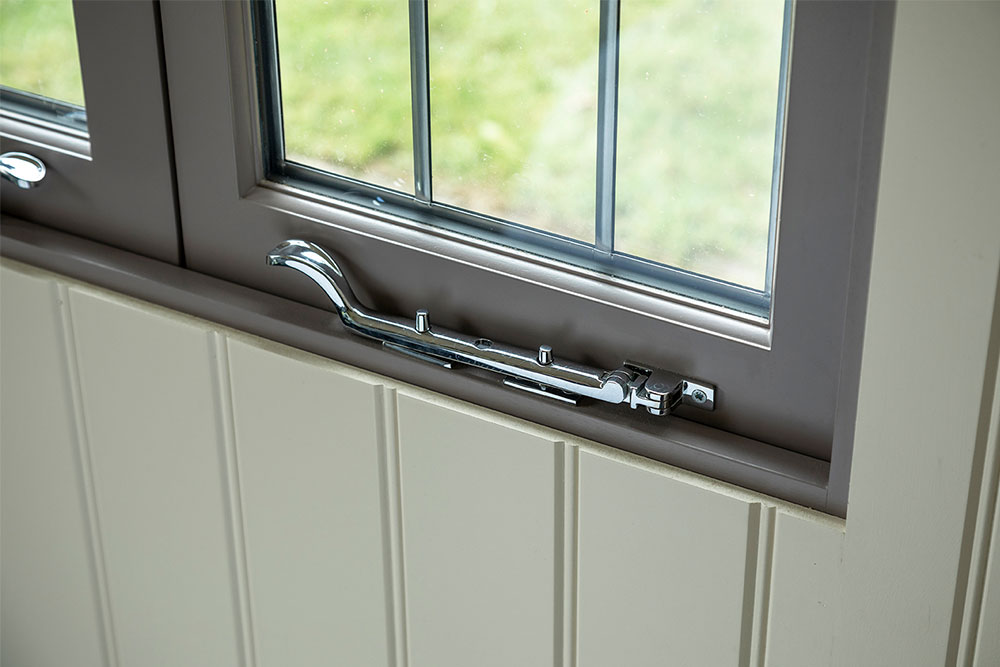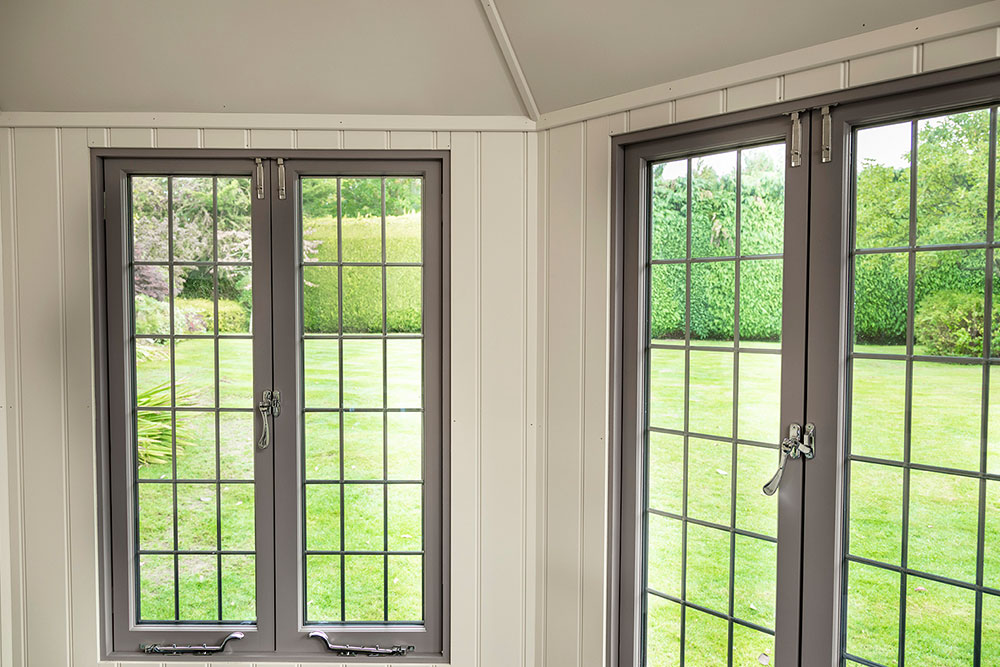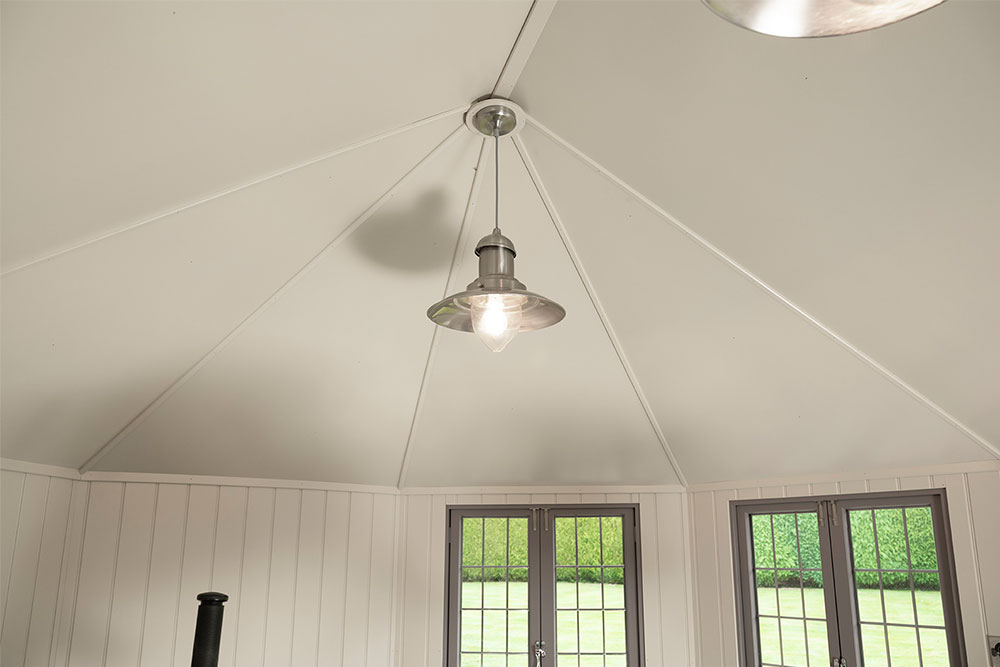 "It really does feel like an escape from the house and it's nice to have a separate area of calm to reset and enjoy a workout without disturbing others in our home.
"The Scotts summerhouse really is the focal point of the garden and it feels like our lockdown project is complete – we are excited to add tables and chairs outside the summerhouse to introduce an area to chill out following our workouts."
The summerhouse is a 4.4m Sun Ray Garden Room with cedar shingle roof, and a lilac paint finish. It is insulated with double glazing and internally lined with T & G effect lining, as well as featuring decorative leaded glass. The floor has also been reinforced to safely withstand the weight of the workout equipment and finished in resilient carpet tiles.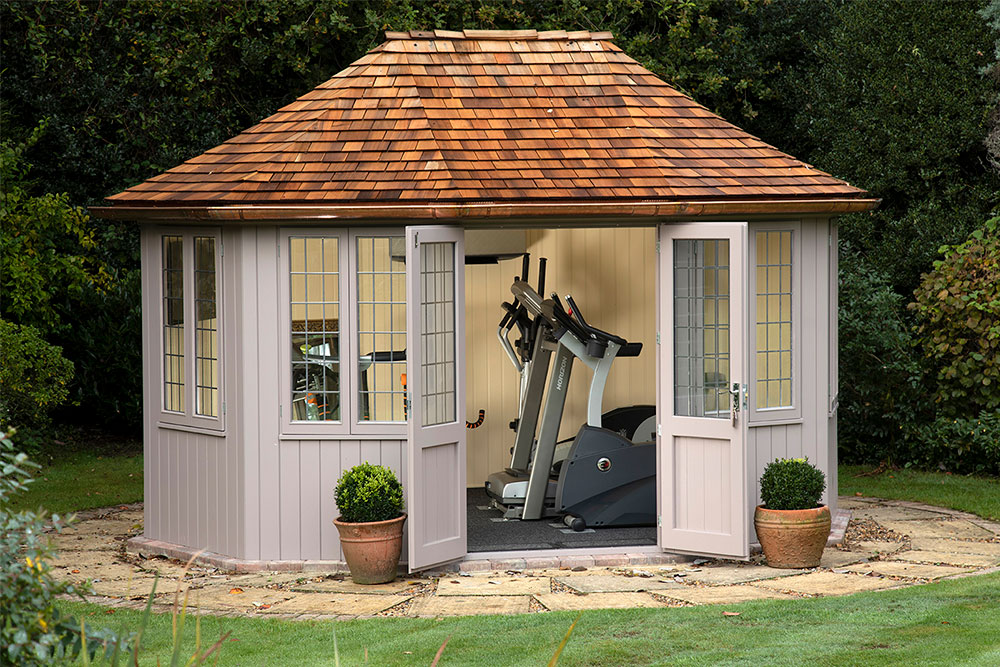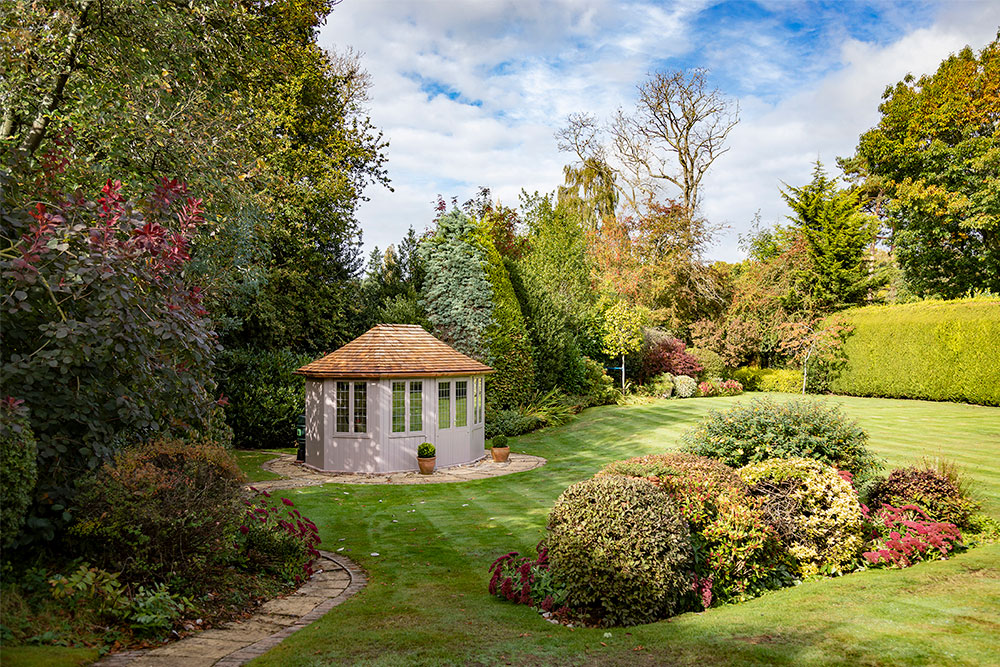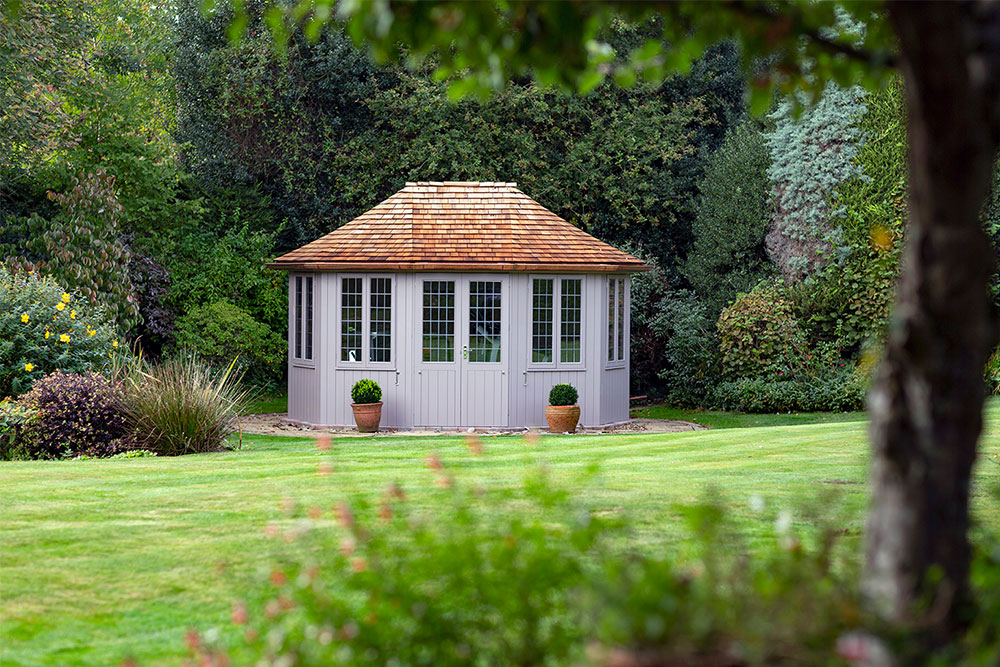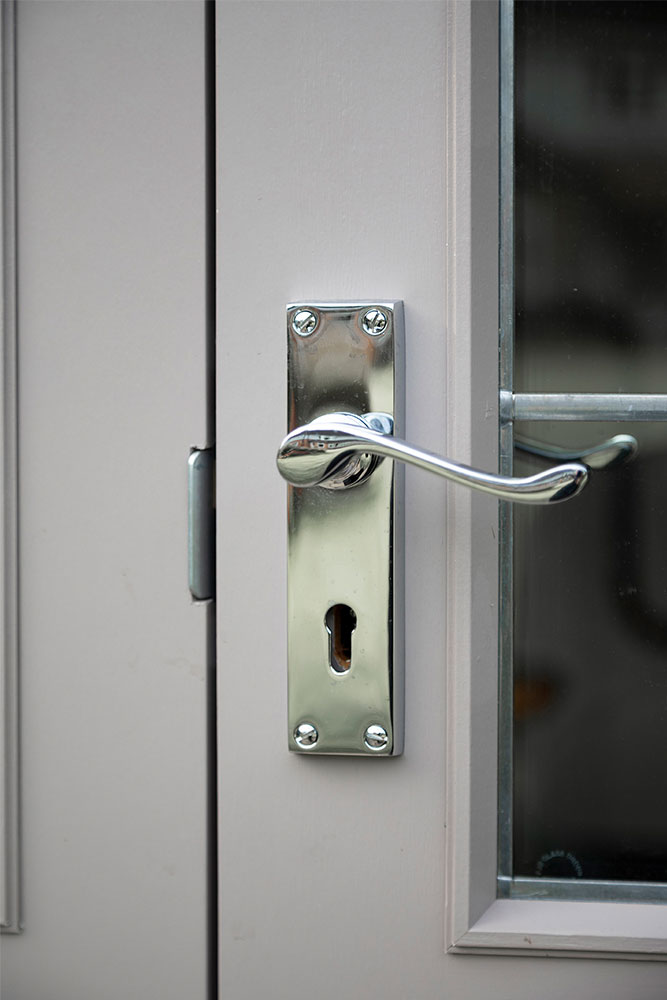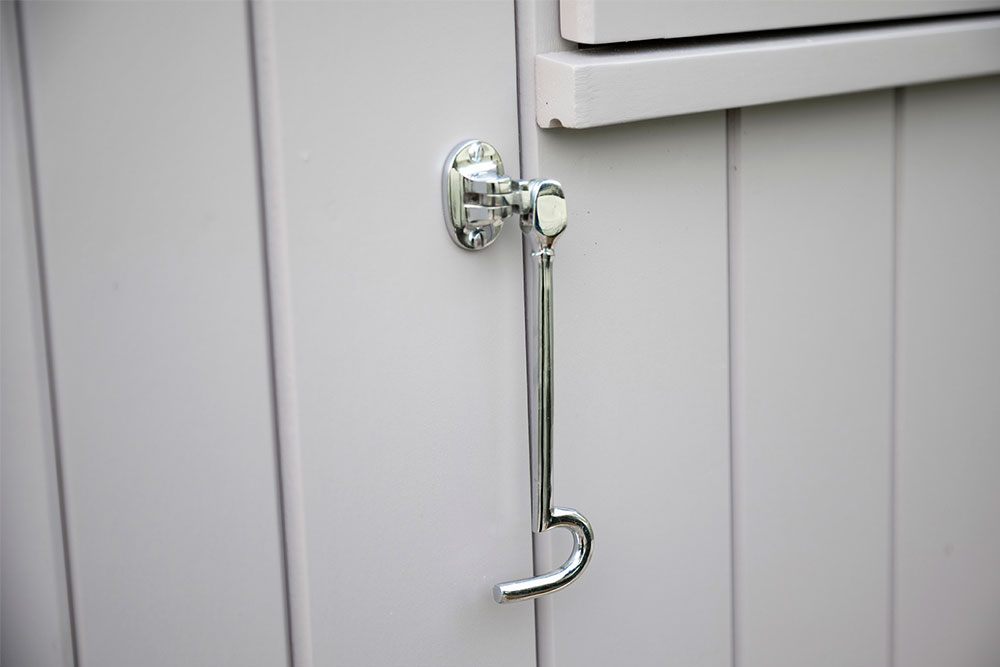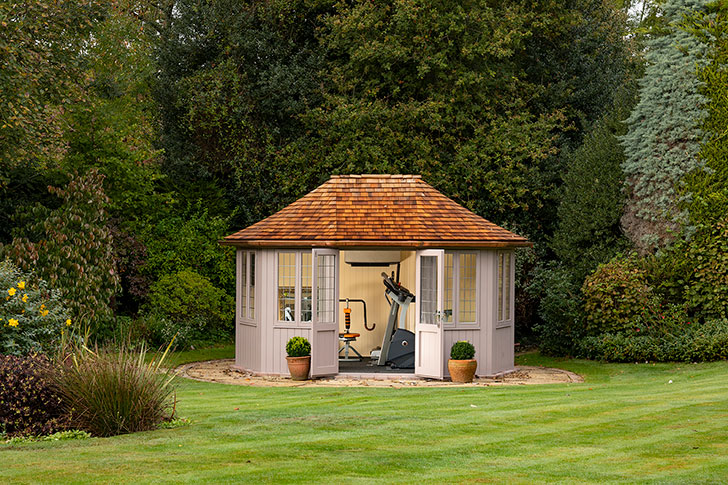 Request a brochure
Please fill out the form below and we will send you either a digital or printed copy of our latest brochures.
We'd love to see you soon!
There is nothing like seeing our stunning timber buildings in person. Get up close and personal and experience the craftsmanship and attention first hand by booking your very own exclusive VIP private viewing.
Please select your product preference below, fill out your details and a member of our sales team will be in touch very soon to schedule a date with you.
Let us call you back!
Many of our customers prefer to receive a call back at their convenience. Please select your preferred day / time and product preference below, fill out your details and a member of our sales team will be in touch very soon.
Kickstart your Stabling project
Scotts offers a bespoke service for equestrian customers and representatives are available to discuss your stabling requirements in full. Assistance can be offered with respect to planning permission and design ideas for any size stable job. If, however, you just want to get an idea of what Scotts can offer, and you can complete your requirements below, a guideline quotation will be prepared for you.
General Enquiry
Do you have some questions, or would you just prefer to speak someone in person? Please select your product preference below, fill out your details and a member of our sales team will be in touch very soon.