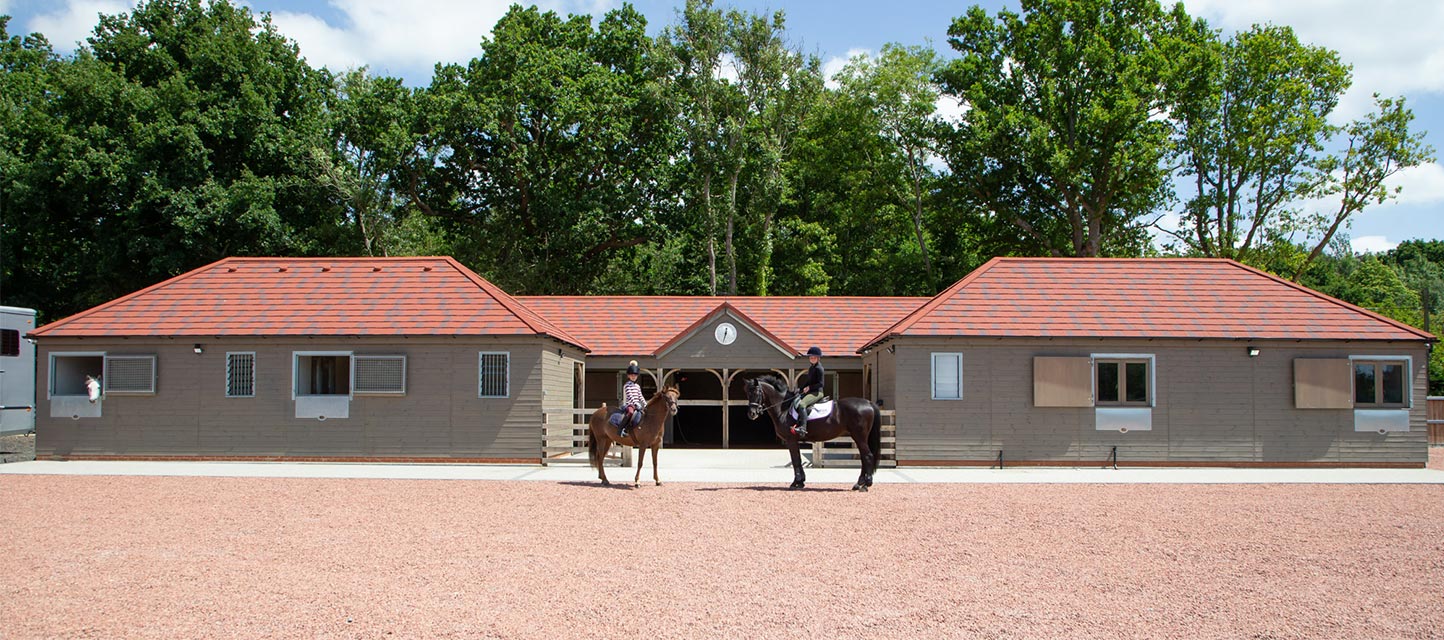 Lee Middleton, founder of Point Two Air Jackets and Manager of Equine America, set up the next chapter of his and his family's life, after moving from America, by building Beckley Stud in Horsham, Sussex.
Beccy Middleton, Lee's wife said, "Life changes quickly with Lee! We sold up our home and left the US office up and running and moved back to the UK for the next chapter". The couple took a plot of land and built Beckley Stud with the help of Scotts of Thrapston. They were able to create a bespoke stable block for their daughter's ponies in order for them to progress in British Showjumping and represent their school in NSEA competitions.
The couple worked in tandem with Scotts to design a bespoke 'C' shape yard to include all they desired; washdown & solarium area, beautifully equipped tack room, feed room and barn with sliding doors, toilet and a day room for staff, all overlooking their arena and horses paddocks.
Lee commented "We knew that Scotts stables had a great reputation as the 'Rolex' of the stabling world, so we initially started a conversation with them, on their stand, at Burghley Horse Trials. Ultimately, we chose Scotts to build our new yard due to their design expertise and flexibility along with the product quality. And, knowing that Scotts has been in business for 100 years gave us additional confidence in selecting and working with them on this bespoke project."
Lee first learnt about air jackets being used for motorbike racing and he was inspired to see if it could work for horse riders. Speaking to manufacturers, he started to design and develop an air jacket for equestrians. Bringing new ideas into the traditional equestrian industry was a challenge that many would have not persevered with. Lee's tenacity paid off and 'Point Two Air Jackets' remain the only air jacket to have passed the rigorous standards and testing set by British Eventing and carried out by the Transport Research Laboratory (TRL).
Lee and Beccy's next step was to hit America to launch the jackets, spending three years in Wellington, Florida, the riding capital of the World. The family built a dream coastal home.
Lee flew around the globe with Point Two but during a trip back to the UK his father told him that he wanted to retire from the family business, Equine America UK Ltd, a horse supplements business. Equine America was set up and ran for 20 years by Lee's parents, but his dad wanted to focus on his Racehorse training.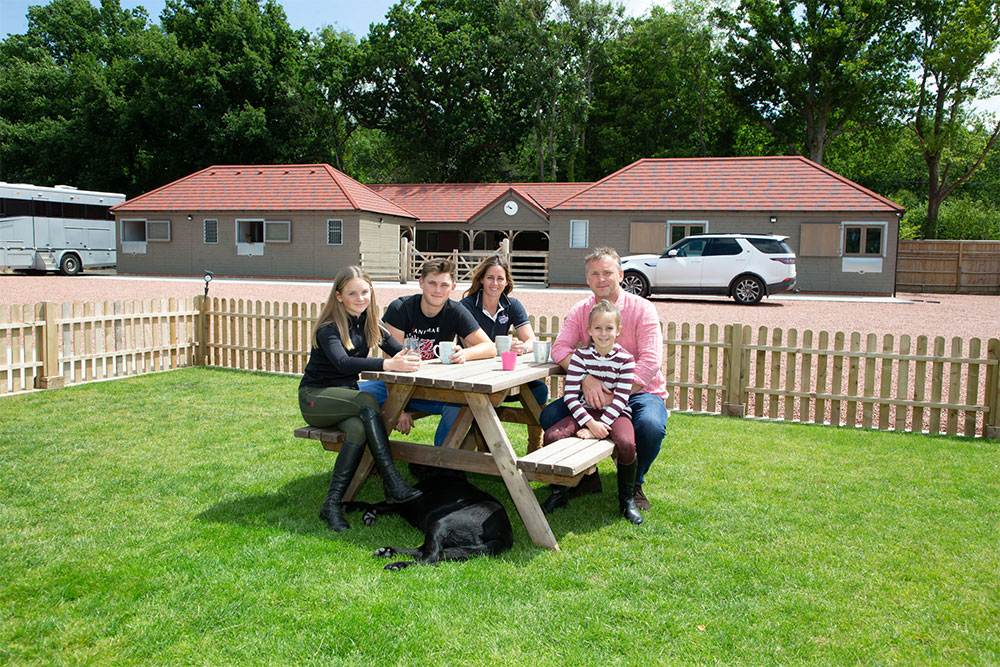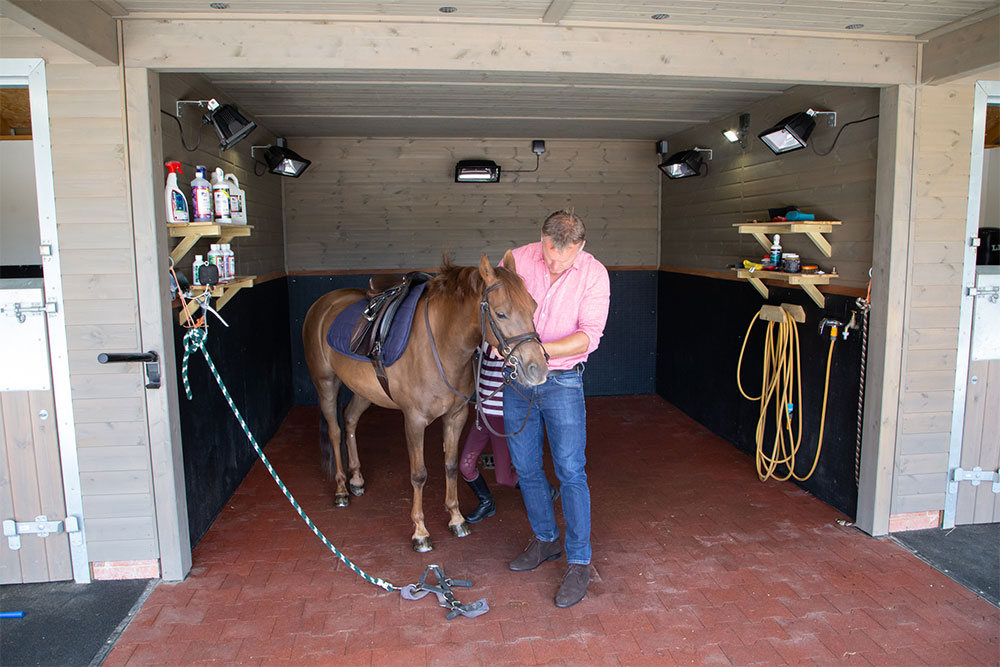 Growing up around Equine America had given Lee a huge standing in business, and he was not prepared for that to leave the Middleton homestead, so purchased it from his parents.
Now settled back in Sussex, Lee has already made significant changes in the family business such as moving all the manufacturing of the products to the UK which allows the company to comply with quality assurance schemes UFAS & BETA NOPS.
He comments: "We have brought on board world-leading equine nutritionist Deborah Leabeater and all our products are manufactured in food industry standard factories, using only the freshest, most innovative and effective ingredients available from approved suppliers."
It is clear that Lee and Beccy know what they want and go and get it. We are very glad they chose to work with us at Scotts to build their bespoke stables as a base to restart their new life in the UK.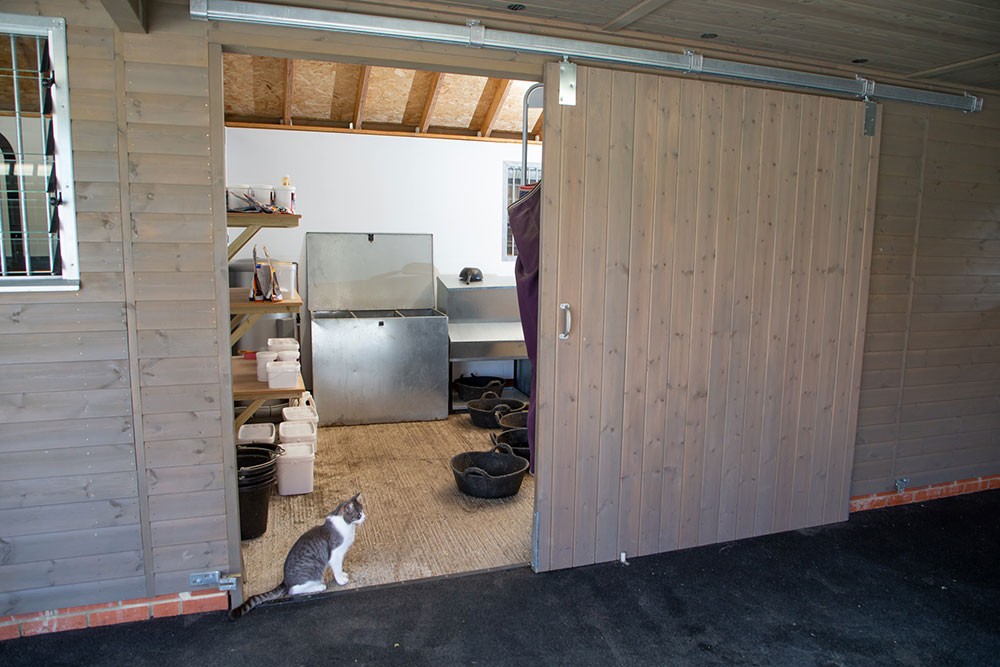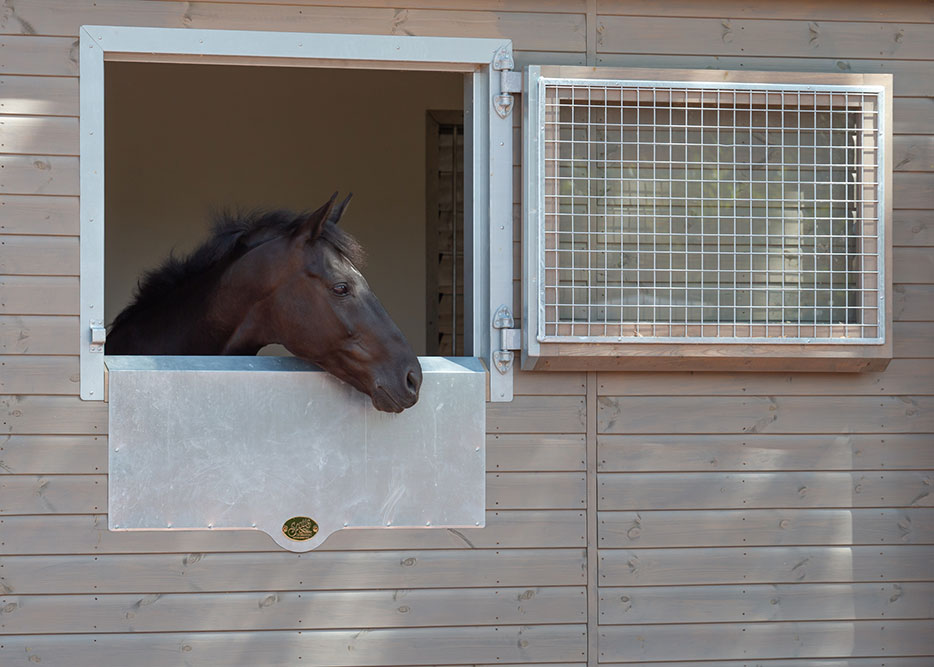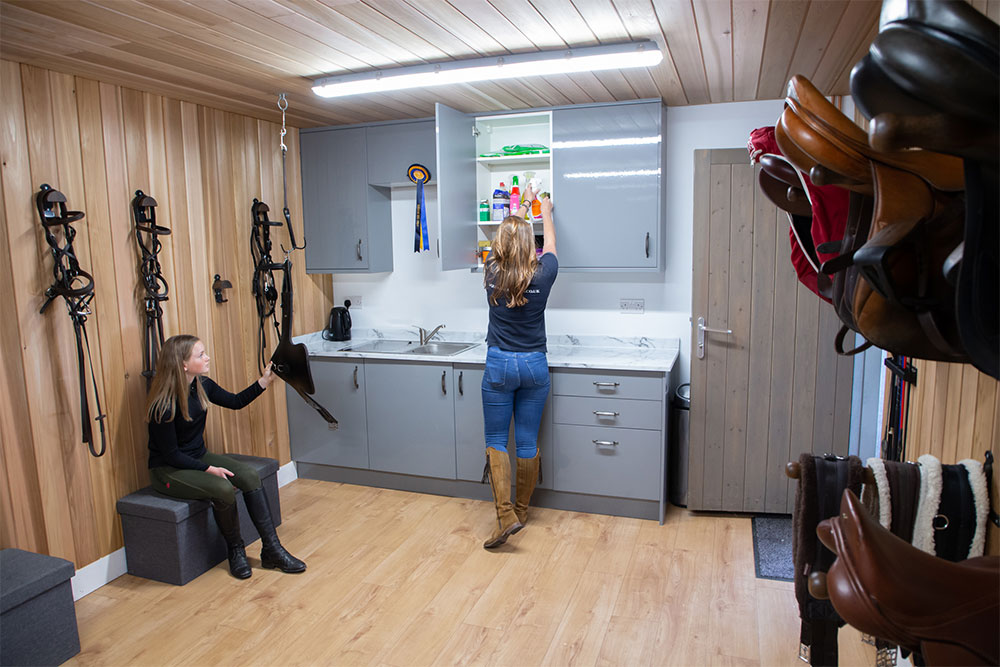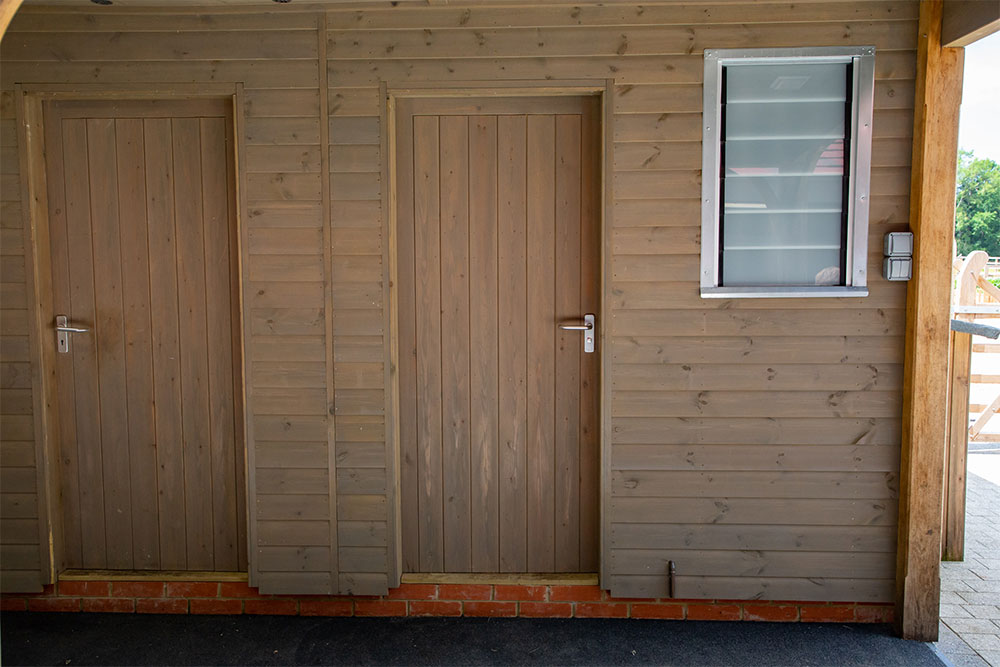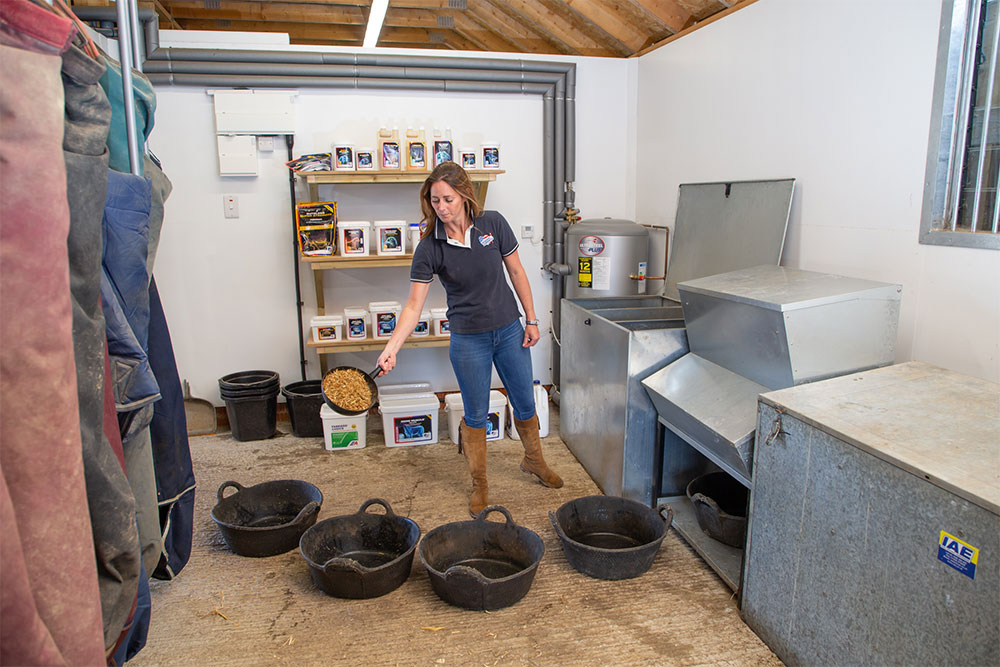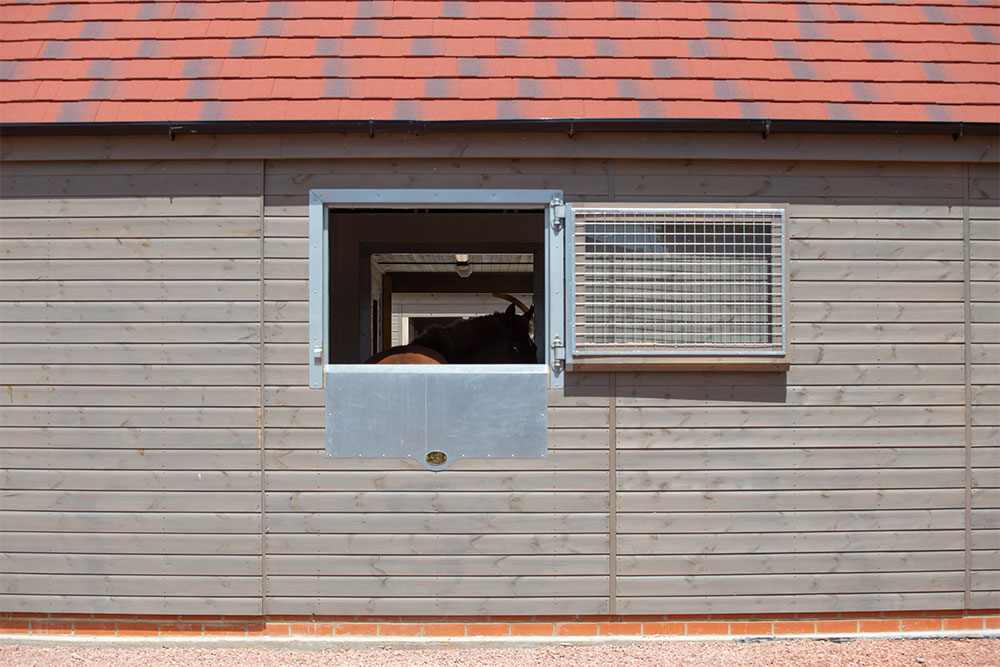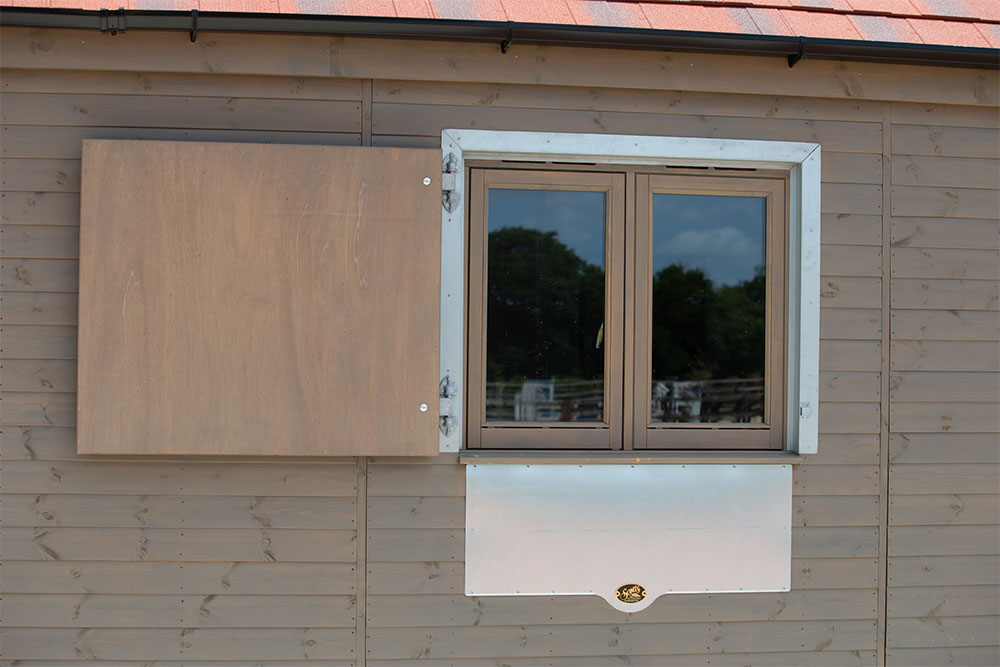 Request a brochure
Please fill out the form below and we will send you either a digital or printed copy of our latest brochures.
We'd love to see you soon!
There is nothing like seeing our stunning timber buildings in person. Get up close and personal and experience the craftsmanship and attention first hand by booking your very own exclusive VIP private viewing.
Please select your product preference below, fill out your details and a member of our sales team will be in touch very soon to schedule a date with you.
Let us call you back!
Many of our customers prefer to receive a call back at their convenience. Please select your preferred day / time and product preference below, fill out your details and a member of our sales team will be in touch very soon.
Kickstart your Stabling project
Scotts offers a bespoke service for equestrian customers and representatives are available to discuss your stabling requirements in full. Assistance can be offered with respect to planning permission and design ideas for any size stable job. If, however, you just want to get an idea of what Scotts can offer, and you can complete your requirements below, a guideline quotation will be prepared for you.
General Enquiry
Do you have some questions, or would you just prefer to speak someone in person? Please select your product preference below, fill out your details and a member of our sales team will be in touch very soon.