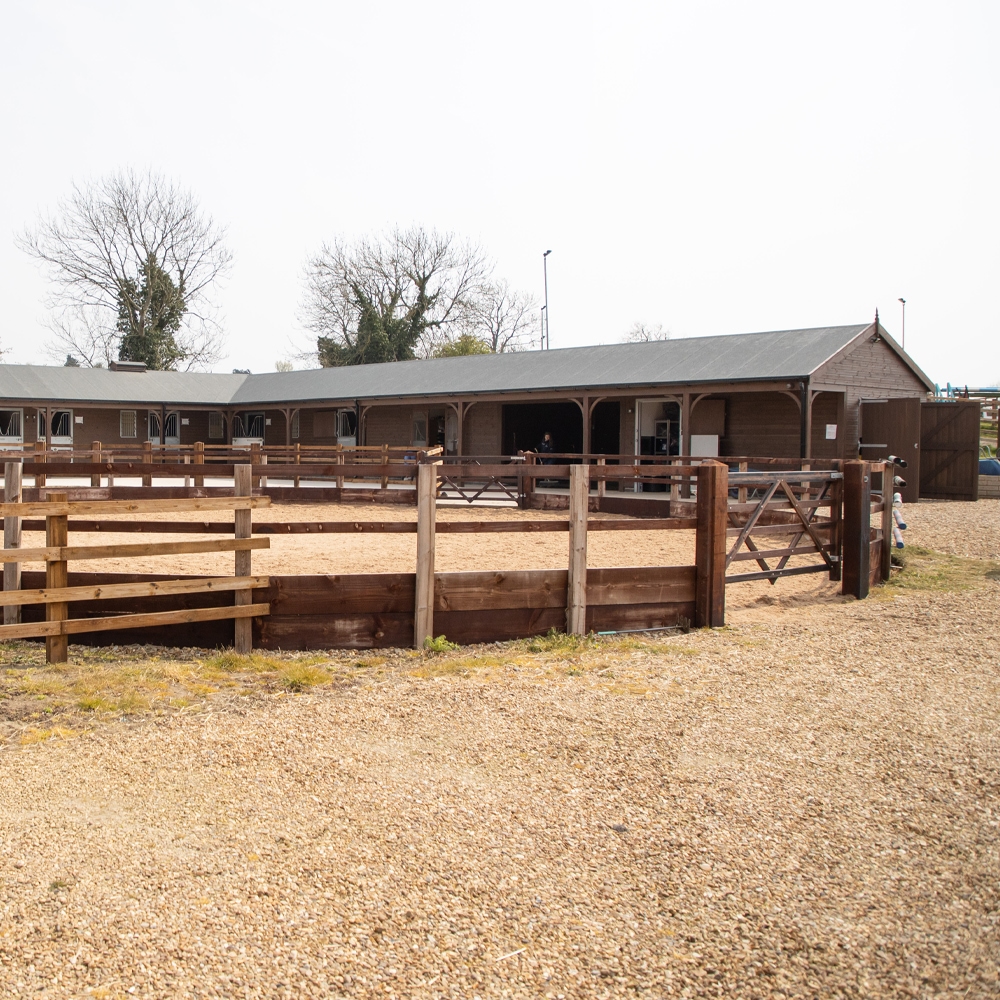 Who knew one little question would develop into a great business partnership between dynamic farmer Keith Carr and entrepreneurial equestrian Vicky Abbott, in the village of Caldecott in Northamptonshire.
The two met in 2006 when Vicky approached Keith to keep her horses in a field on his farm. Now, 13 years on, they have a livery business with three yards and have just completed it with a Scotts of Thrapston stable block.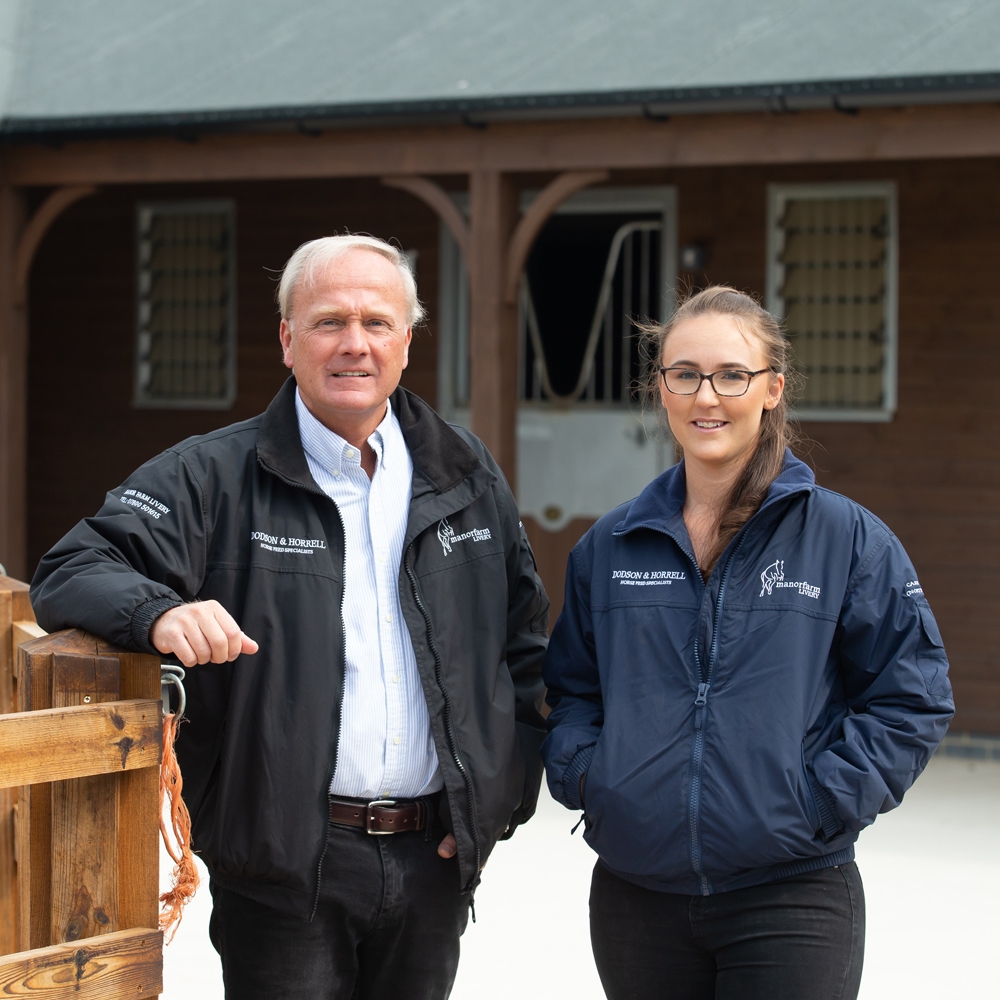 However, in the 27 box site Vicky's own horses still live out in her private paddock with their stable doors kept open. A key point of the horse's wellbeing, in Vicky's opinion, is excellent turnout.
The farm has been in the family and previously worked by Keith's grandparents, and as well as becoming a thriving business it's provided a wonderful country home to his two daughters, son and their beloved dogs.
Keith said: "The partnership between Vicky and myself has really benefitted the farm as we are able to produce and use everything in-house. We make our own hay and straw, although our straw comes back to us in pellet form. Then all the waste from the yard is spread back onto the land. It's great to have such a complementary and self-sufficient business model".
The supportive and friendly atmosphere on the yards is a joy. As livery clients arrive with smiley faces to spend time with their horses, the friendly staff are quick to greet them. This is testament to Vicky's management style and how the business navigates the infamous problems often arising in running livery yards.
Although the yard is an impressive sight today it's the tenaciousness of the pair that got them here. Keith recalls: "We were initially turned down for planning mainly due to having Tree Preservation Orders (TPOs) on site, however our second application was much more successful. It's been a lot of work to diversify into equestrian from purely agricultural. We have spent time building all the facilities and arenas, but now we have the Scotts stables it's really finished off the project with a bang. The high quality of the Scotts building does not compare to any other stable company."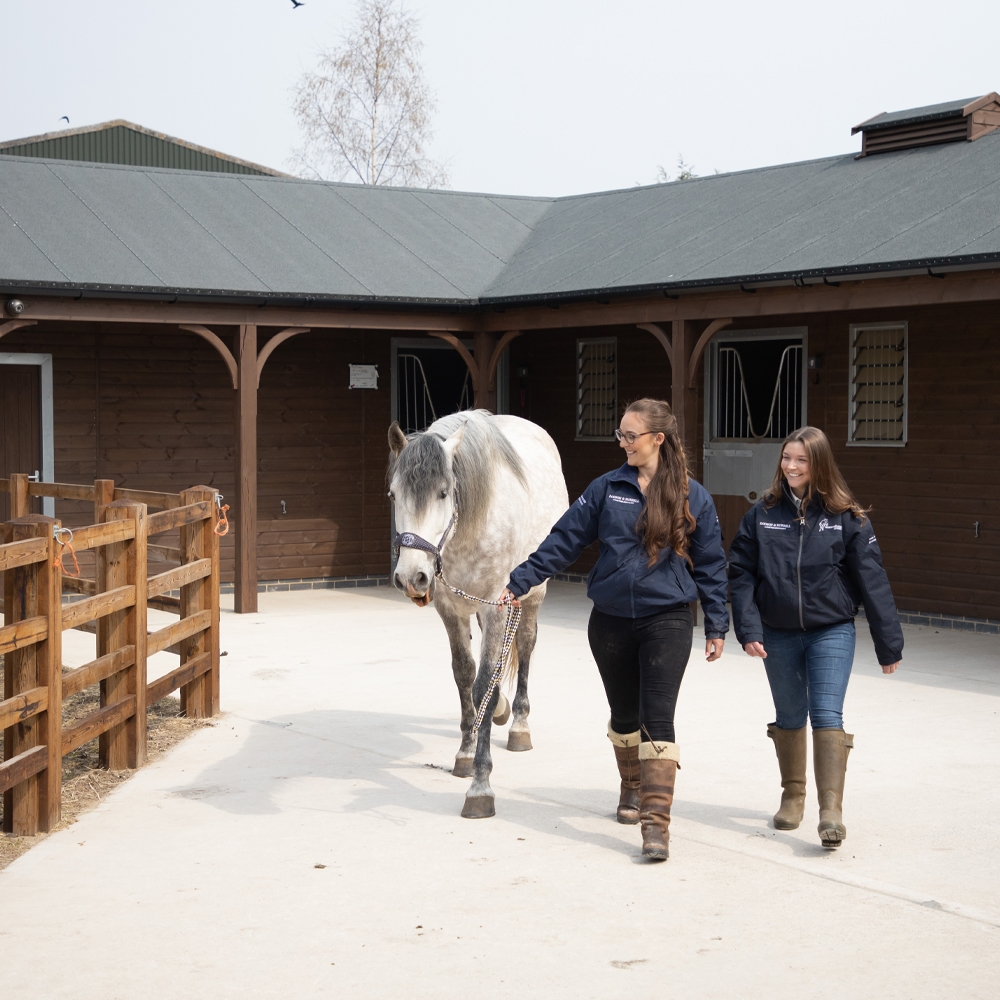 With all the facilities now on site, and the livery business' fully functioning, Vicky can concentrate on running her own yard alongside Keith's yards and both show jumping and dressage events at the site. Of course completed by the perfect judges hut and scoring booth, also designed, manufactured and erected by Scotts of Thrapston.
Vicky said: "Keith and I are discussing the possibility of building a cross country course in the future, so I don't think we will slow down just yet. We are always looking for new ideas. We have had over 50 entries for our competitions so far this year, so the appetite is there and it also brings people into our facilities to show them off. This, of course, self populates our waiting list for livery spaces too".
We hope the dynamic duo take great pleasure in reaping the rewards from all their efforts.
Manor Farm Livery, working in partnership with V Events Ltd.
Request a brochure
Please fill out the form below and we will send you either a digital or printed copy of our latest brochures.
We'd love to see you soon!
There is nothing like seeing our stunning timber buildings in person. Get up close and personal and experience the craftsmanship and attention first hand by booking your very own exclusive VIP private viewing.
Please select your product preference below, fill out your details and a member of our sales team will be in touch very soon to schedule a date with you.
Let us call you back!
Many of our customers prefer to receive a call back at their convenience. Please select your preferred day / time and product preference below, fill out your details and a member of our sales team will be in touch very soon.
Kickstart your Stabling project
Scotts offers a bespoke service for equestrian customers and representatives are available to discuss your stabling requirements in full. Assistance can be offered with respect to planning permission and design ideas for any size stable job. If, however, you just want to get an idea of what Scotts can offer, and you can complete your requirements below, a guideline quotation will be prepared for you.
General Enquiry
Do you have some questions, or would you just prefer to speak someone in person? Please select your product preference below, fill out your details and a member of our sales team will be in touch very soon.