The beautiful English summer house has a long and rich history that spans over hundreds of years. From famous writers to master craftsmen, many incredible achievements have been hit by enjoying the quiet serenity of a garden to complete their best works. The best part about a luxury garden summer house is that they come in so many shapes and sizes. From the traditional rectangular rooms through to spacious octagonal summer houses, the variations are astounding.
It's not just the English that has adopted the safe haven of a summerhouse, it is known that the Mandarins of ancient China would regularly retreat to their garden summerhouses to meditate, rejuvenate and collect their thoughts through the serenity of the natural surroundings of their garden.
While there are more traditional shapes and sizes for a summer house, more and more homeowners are opting for octagonal garden rooms to read, write, create or simply relax. Building a luxury octagonal or a hexagonal summer house may seem like a daunting task but the team at Scotts Of Thrapston are experts Our team will handle the entire process, from design to build, and our master craftsmen can guarantee a luxury timber space that will last for years to come.
Octagonal summerhouses are quickly becoming a firm favourite of our customers. With their inspiring designs, additional space and options for rotating bases, they offer a practical yet sociable shape.
If you're ready to create a luxury space in your garden that is perfect for entertaining friends and is positioned neatly in the corner of your garden, then an octagonal summer house could be the perfect option for you.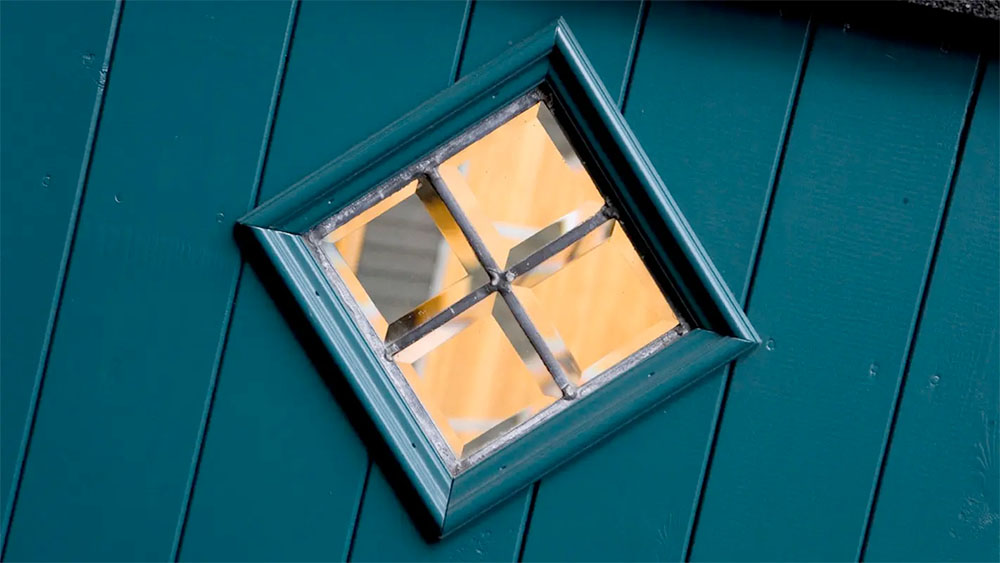 Why choose an Octagonal Summer house?
Before making the worthwhile investment of a timber summer house, it is advisable to research different designs and shapes to fit your garden space. Now, while there are many to choose from, Octagonal garden rooms (big or small) offer a range of benefits. One advantage of an octagonal design is that it encloses space more effectively than some rectangular or square options.
Improved interior size
As mentioned above, octagonal summerhouses, even the small octagonal summerhouses, offer a more interior space for you to play with. With the wider corner angles and a "rounder" effect, it makes the space feel more open and spacious. They also trump hexagonal summerhouses when comparing actual floor space. As long as you have the right-shaped furniture and open floor space, you'll feel like your little corner of heaven has gotten that little bit bigger.
All of the Scotts summerhouses can be supplied with modular wooden seating, with storage and luxury upholstered padded seating and loose backrest cushions, perfect to ensure every corner of space is fully utilised.
Energy efficient
Octagonal summer houses are also better suited for the colder months. Since they allow for the installation of insulation within the structure, as well as the reduction of heat being lost through the exterior wall surface area, the overall energy efficiency is increased.
Create a feature
Both charming and striking by design, octagonal summer houses are guaranteed to be an eye-catching feature of your garden. These decorative summerhouses have interesting roof styles, coupled with timeless design, multiple windows, and a lofty ceiling these classics create an eye-catching centre piece which will draw the eye.
Multi-use
From activity spaces to outdoor offices, dining rooms to chill out zones, due to the space available in an octagonal summerhouse the uses for this space are unlimited.
Offer more natural light
Summer houses built in the shape of an octagon are also useful when you don't have the space or structure for large windows or doors. This allows for much-needed natural daylight and cooler air flow into the room during stuffy summer weather.
Octagonal or Hexagonal?
Octagonal and Hexagonal garden rooms offer excellent indoor space for hosting outdoor gatherings. The attribute that you are looking for. However, the Octagonal summerhouse provides just a little more floor space and the additional sides also provide the opportunity to create different views with even more windows.
Our Beautiful Octagonal Summer Houses
The Baltimore Summerhouse
The small yet comfortable octagonal Baltimore Summerhouse is the ideal timber building to complement any garden layout. One of our popular octagonal models, the Baltimore summerhouse is often used as a unique entertainment space, private reading nook, or just simply a luxurious outdoor retreat.
The Baltimore is supplied with a sleek slate-effect glass fibre roof and is secured with a pair of lockable doors and casement-style windows for total peace of mind. Our Baltimore Octagonal summer house is skillfully manufactured from Red Grandis, a sustainably-sourced hardwood, and comes with beautiful diamond leaded windows and even an optional rotating summer house base. Intricately designed and masterfully constructed, this Summerhouse is built to last.
The Burghley Summerhouse
If you are searching for a summer house that compliments your garden as well as gives you enough space to relax and entertain friends and family? Then our bigger Burghley Summerhouse is the perfect option for you.
A summer house is truly the highlight of any garden space and, if you aim to make your garden your personal slice of heaven, is a worthwhile investment. Scotts larger, octagonal Burghley Summerhouse model is ideal for alfresco dining, for use as a studio, entertaining family and friends, a yoga room, or even a home office.
This elegant and spacious timber summerhouse is manufactured from quality Red Grandis hardwood and is available in three sizes: 2.4m, 3.0m and 3.6m. This beautiful model features casement windows and secure lockable doors which can be hooked open to let in the summer heat. To finish, the Burghley is coated with a paint finish, not only to decorate but protect the exterior of your building.
Professional summer house designers
Timber hardwood summer houses are becoming just as popular worldwide as they are in the English countryside. With so many versatile ways to use them, from writing dens to home offices, they can quickly become a home outside of the home.
Scotts high-quality, octagonal summerhouses are available in a whole host of styles and sizes and offer you a real slice of luxury from your own garden. Combined with our variety of roof finishes, and door & window options, it's easy to find the perfect model for you. The Scotts family have been building luxury summer houses for over 100 years and have a passion for building real relationships with our esteemed customers. We involve you in the process as much as possible, from design and planning right through to the build and installation.
To begin your summer house journey, contact our team today.