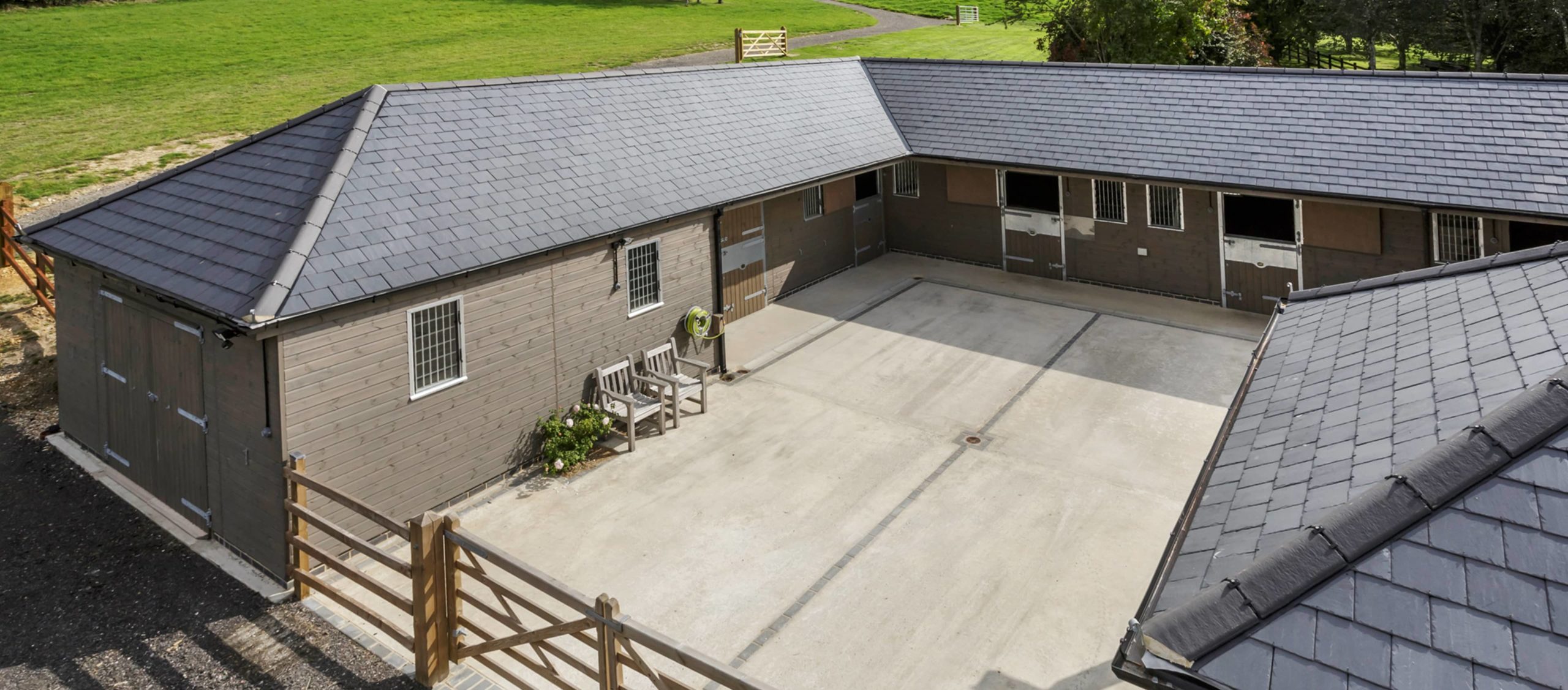 Designing your own yard can be incredibly exciting, but careful planning and expert advice is essential to make the process easier and get the result you dreamed of.
Mrs Amanda Allen-Burr was delighted to finally introduce her horses into their brand new Scotts stables, and put the success of the build down to the thorough project planning and design by the Scotts of Thrapston team.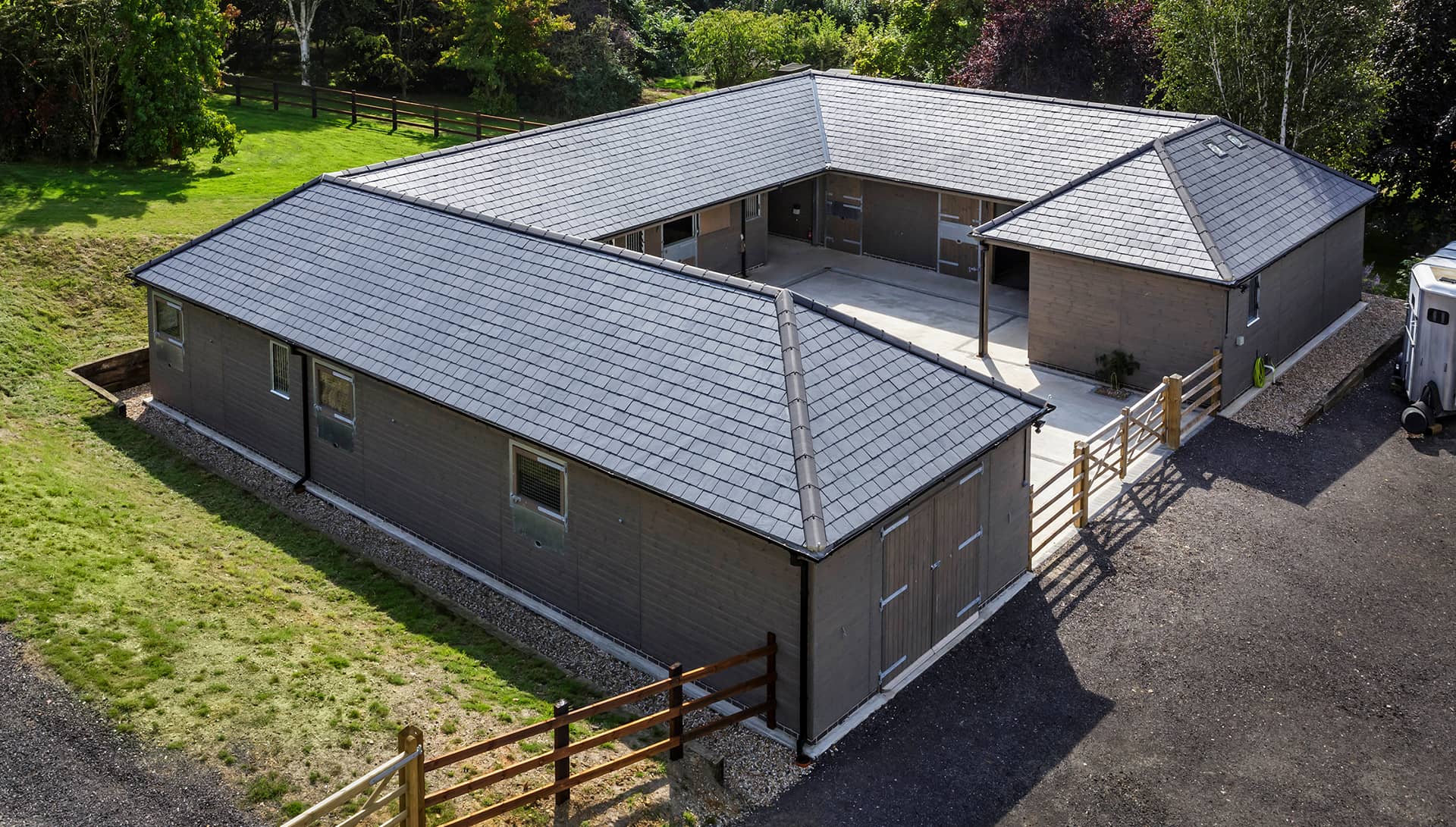 Scotts were able to offer advice and experience to evolve the client's initial vision so it was practical and user friendly for both the family and the horses.
Amanda said: "Our plans and ideas changed and evolved after discussion, seeing new versions of plans with drawings and visuals really helped us see the whole picture.
It needed to be the right space for the horses and have the right facilities, and from a safety point of view I wanted it to have more than one exit from the quadrangle design. The result is fabulous, and it was all down to thorough planning.
We kept building on our initial ideas, talking to people and refining our thoughts about what we wanted, but Scotts were there every step of the way and continued to provide us with visuals and plans with the new alterations, so we could really picture our dream yard properly."
The team at Scotts worked to develop a design layout, after the initial brief from the Allen-Burr family. The private yard have been built at the rear of the property, to replace existing stables that were attached to the house. The boxes required to be bigger than standard, so the horses could have a large bed, but still have room to stand on rubber matting away from the bedding.
The back of the stables have a top door with strengthened glass which allows in natural light and extra ventilation during the summer months. The whole yard also has the luxury of a temperature-controlled wash area, and heated tack room with washing machine, feed room and hay barn. "Everything works so well, from my heated tack room to the additional exits I had requested for safety – it is all perfect."
Scotts recommended seeking the advice of a planning officer, which Mrs Allen-Burr found particularly helpful when it came to securing the appropriate permissions, especially as the property lies within a greenbelt protected area.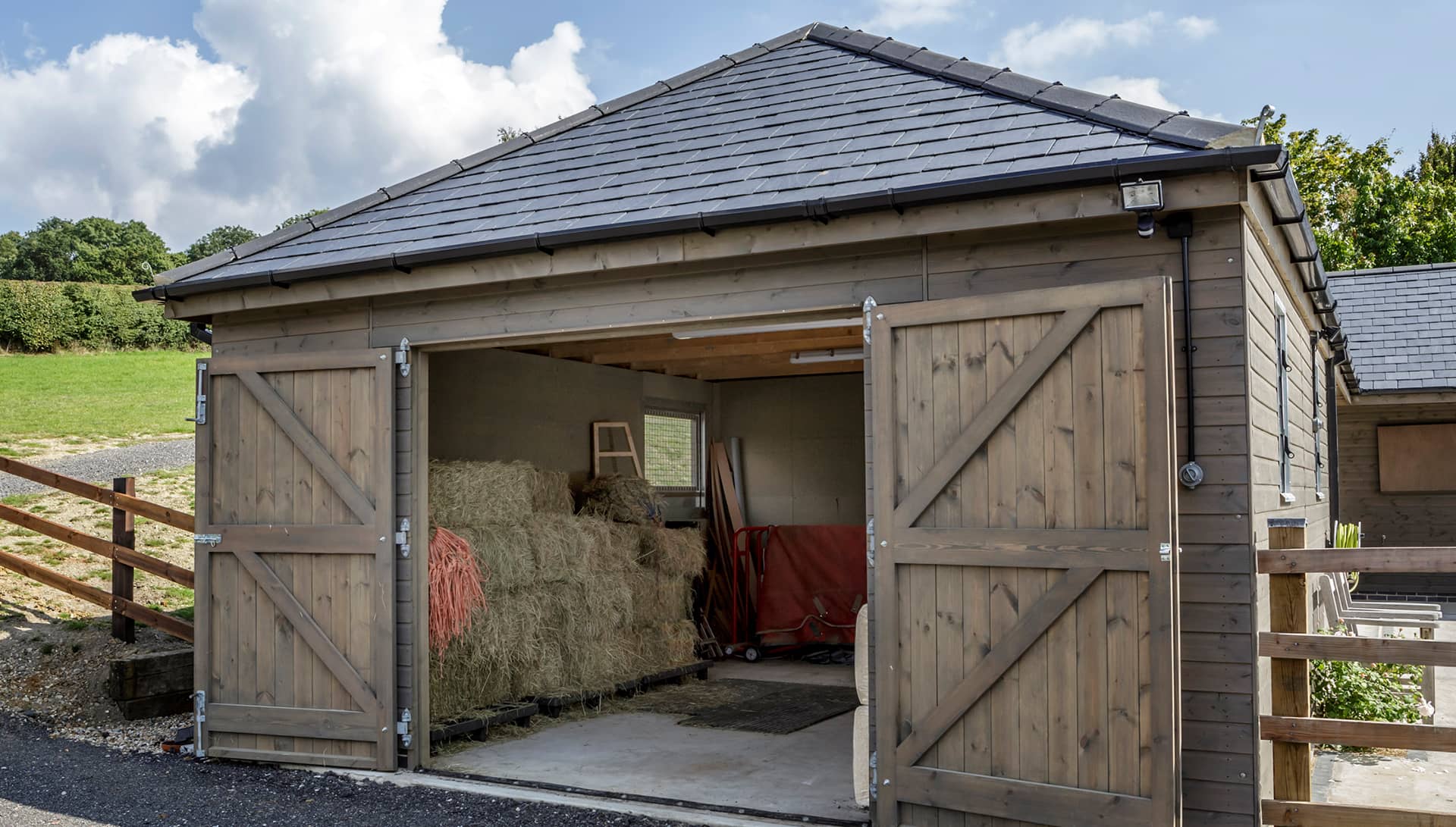 "I had heard of Scotts of Thrapston and knew of their outstanding reputation, and that they came recommended as the best company to use when you are investing a considerable amount of money into a development. We were very impressed that any little snags to do with the yard have been treated with wonderful after-care, and when building, the team was a pleasure to have around our home. I'm so delighted with the result and the way the team handled everything – I'd rather spend a little bit more and get a wonderful result."
The true test came when the residents, Mrs Allen-Burr's horses, were introduced to their new home. She said: "They were so happy and relaxed so quickly, we knew we had provided them with the best home possible!"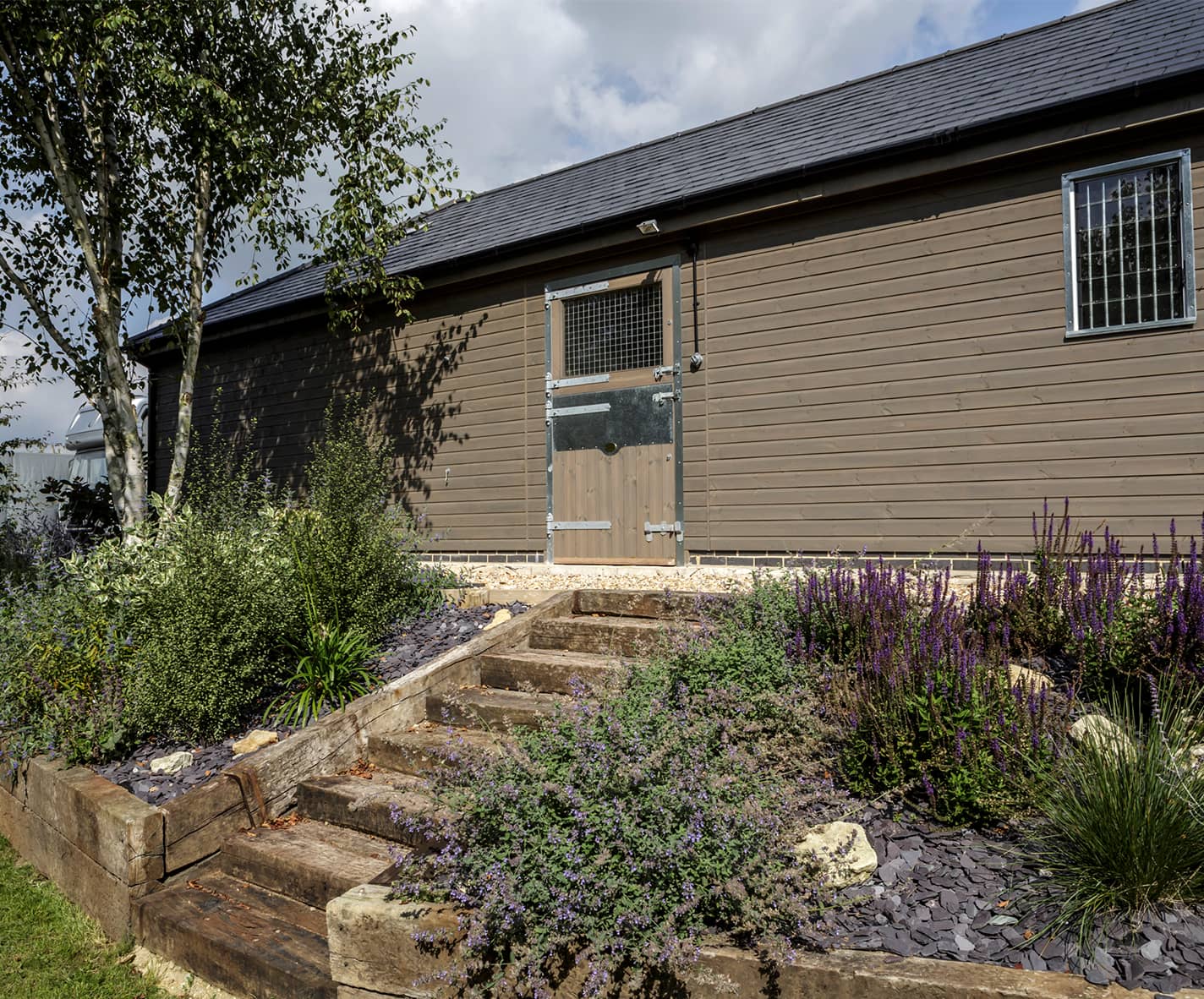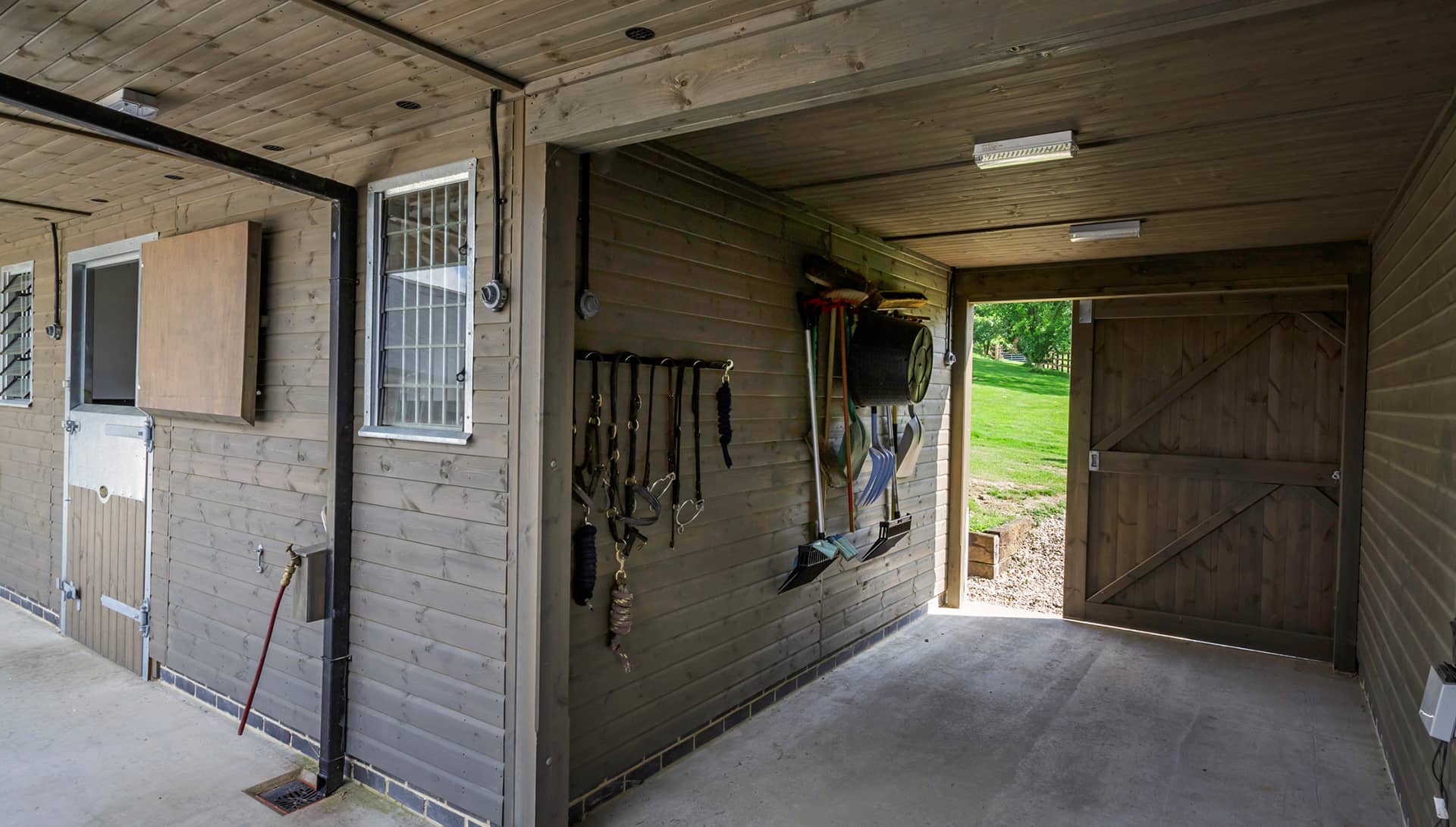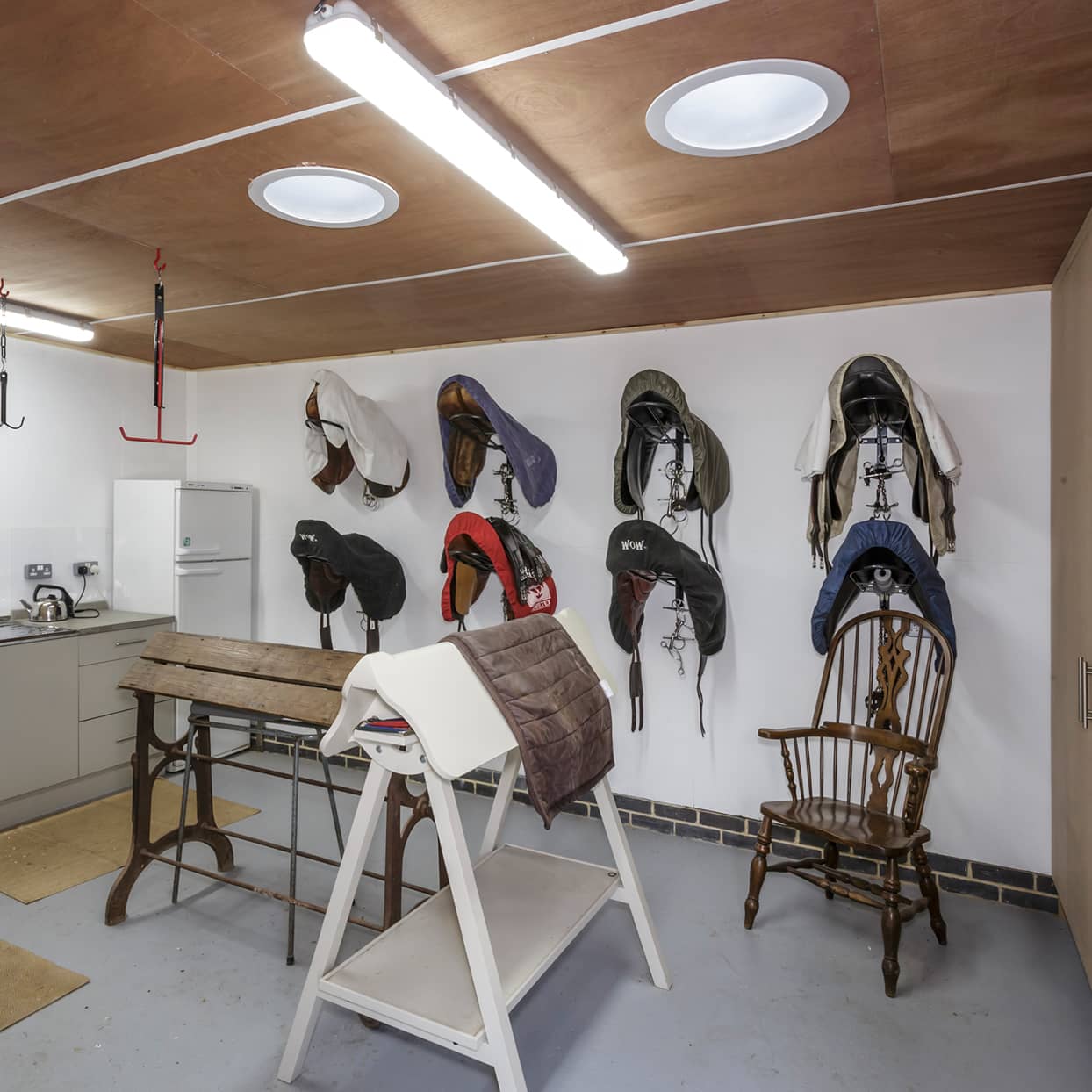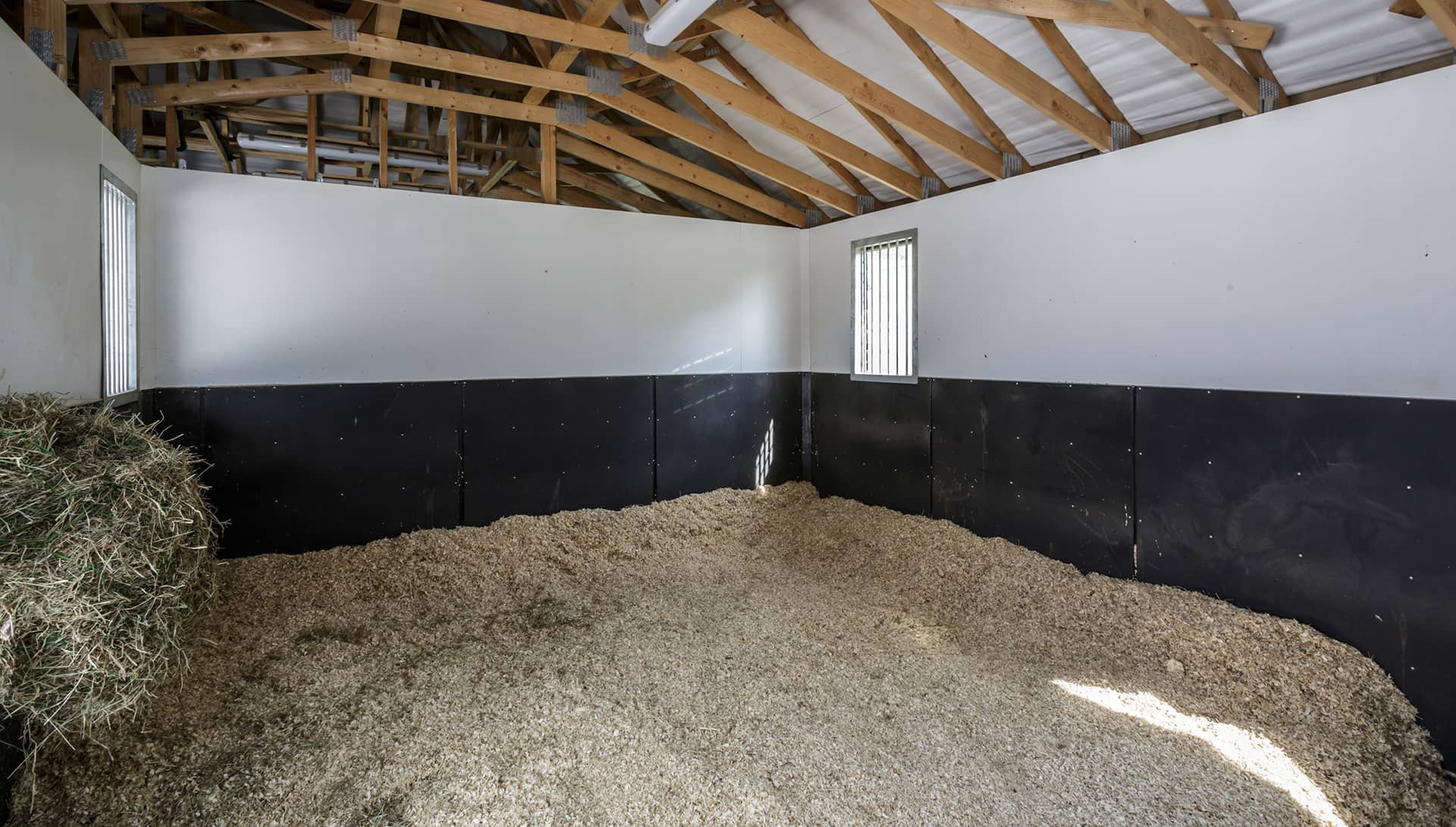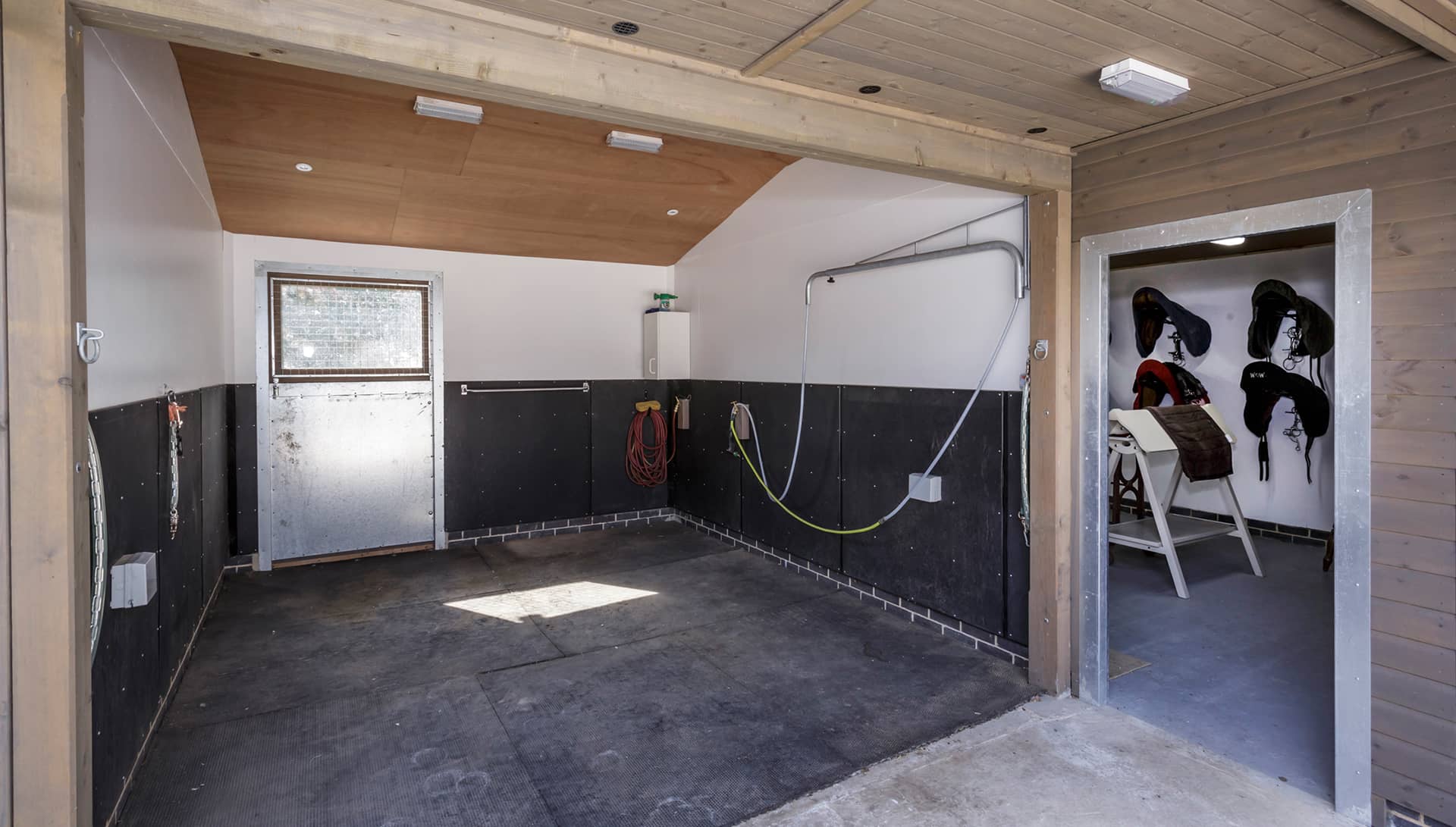 Request a brochure
Please fill out the form below and we will send you either a digital or printed copy of our latest brochures.
We'd love to see you soon!
There is nothing like seeing our stunning timber buildings in person. Get up close and personal and experience the craftsmanship and attention first hand by booking your very own exclusive VIP private viewing.
Please select your product preference below, fill out your details and a member of our sales team will be in touch very soon to schedule a date with you.
Let us call you back!
Many of our customers prefer to receive a call back at their convenience. Please select your preferred day / time and product preference below, fill out your details and a member of our sales team will be in touch very soon.
Kickstart your Stabling project
Scotts offers a bespoke service for equestrian customers and representatives are available to discuss your stabling requirements in full. Assistance can be offered with respect to planning permission and design ideas for any size stable job. If, however, you just want to get an idea of what Scotts can offer, and you can complete your requirements below, a guideline quotation will be prepared for you.
General Enquiry
Do you have some questions, or would you just prefer to speak someone in person? Please select your product preference below, fill out your details and a member of our sales team will be in touch very soon.