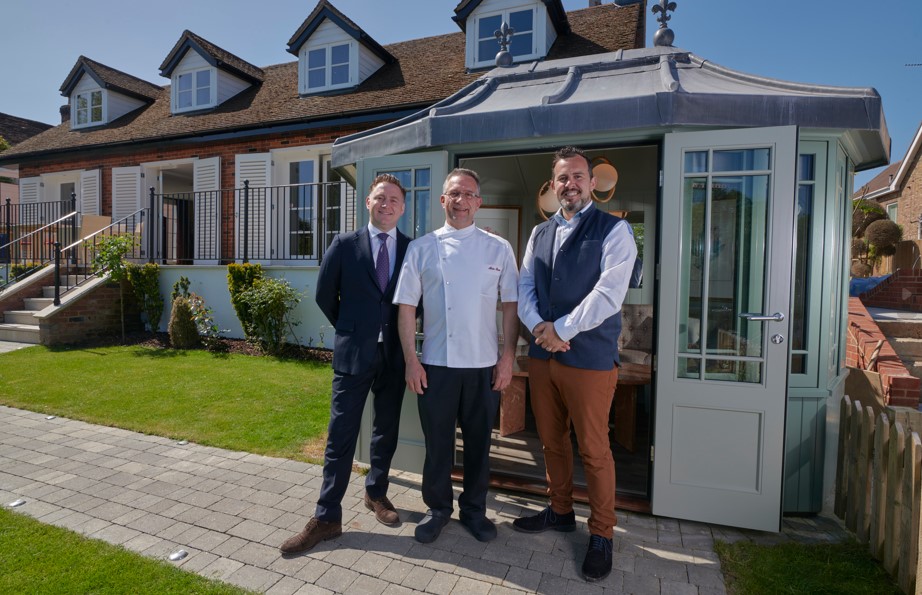 Case Study: The Waterside Inn, Berkshire
Background The Waterside Inn in Bray-on-Thames is a Michelin starred restaurant founded and run by the world-renowned Roux family. It was opened in 1972 by the late Michel Roux OBE and his brother, Albert, and is the only restaurant in the world, outside France, to have retained three Michelin stars for 38 years so far. Guests travel from far and wide to experience the stunning setting, exquisite interiors, quality service and classic French cuisine that have put The Waterside Inn front and centre of UK fine dining excellence for the last 50 years.
The Requirement
Keen to retain the unique charm and appeal of The Waterside Inn, Chef Patron, Alain Roux, and his team have implemented an ongoing programme of improvement work across the estate.
The riverside terrace is one of the first areas to have been enhanced. The area has been extended and two Asian-style summer houses, which had been in place for more than 20 years, removed.
"We've set our sights on slowly updating The Waterside Inn, which meant these two summer houses would have ended up looking dated and out of place. From a practical perspective, they also blocked the view up-river for our restaurant guests," explains Alain.
"We needed two new summer houses that were up to date and tailored to our needs. It was important they were of the highest quality, made to last and looked stunning, inside and out."
Given The Waterside Inn's family heritage, finding another family-run supplier – a manufacturer who could deliver the highest quality products and outstanding customer service – was extremely important.
Challenges
The summer houses needed to be installed in two different locations. The first was situated adjacent to the main restaurant. The second was to be built on the riverbank in the garden of Tan Home, close to the main restaurant.
The first summer house had to be in perfect alignment with the main restaurant building. Meanwhile, the second summer house needed to withstand the surroundings and elements due to its waterside location.
The Solution
For the first summer house, we designed and manufactured one of our octagonal Burghley summer houses. Spanning 2.4 metres, it's used by guests to enjoy breakfast, an apéritif or coffee while relaxing and enjoying the river. When it's not being used by guests, staff at The Waterside Inn sometimes have meetings there.
The second, larger summer house is a 3.4-metre Sun Ray Garden Room, which is an eye-catching design, and is also used by guests to enjoy an intimate riverside drink or light bite to eat.
We manufactured both of the summer houses in Accoya timber because of its durability, consistent quality and performance credentials. Meanwhile, we made the roof of the Burghley summer house taller so that it could be positioned right next to the restaurant. We then worked with Architectural Lead & Metalwork Ltd (ALM) to create a lead gutter that enables rainwater to seamlessly run between the summer house and restaurant roof.
Attention to detail was pivotal throughout this entire project. We also tasked ALM with fitting both summer houses with a lead roof, as well as some added extras, including French-inspired Fleur de Lys finials.
Meanwhile, our dedicated summer house sales team worked with Alain and his design team to make sure the buildings were finished to the highest standard. This involved project-managing every aspect of the décor, which included arranging for Karndean Korlok Baltic Mistral Oak flooring to be supplied by Karndean Design Flooring. We also worked with Teknos UK to carry out the paintwork – a calming fawn shade (Teknos 641 Cobble) on the interior walls, and a nature-inspired sage green on the outside (Teknos 627 Georgian).
"We took care of every single element. The Waterside Inn is renowned for its exquisite attention to detail and we made every effort to make sure the summer houses reflect the same level of finesse with detailing, such as luxury fabrics, Chesterfield-style designs and designer cushions supplied by Inspired Interiors of Thrapston," explains Kathryn Morris, our summerhouse sales manager.
Results
The Waterside Inn now has two statement summer houses that have been expertly tailored to the venue's exacting standards and requirements.
They were each manufactured on-site at our headquarters in Thrapston within ten weeks and installed within ten days.
"Our guests love the summer houses. So much so, they're often reluctant to leave them. They're so special, we've even had some guests propose in them," adds Alain.
"They're a stylish, comfortable, intimate spot that adds another level of luxury and enjoyment to our guests' visit. They have enhanced our environment and are a stunning focal point that's 100% unique to us."
Want to find out more about how our summer houses can enhance your outdoor space? See our full product range and learn more about our services, here: https://www.scottsofthrapston.co.uk/summerhouses/
In the meantime, for insight on the fundamentals of transforming your summer house into a luxurious space, read our blog, 'What to put in a luxury summerhouse.'   
31161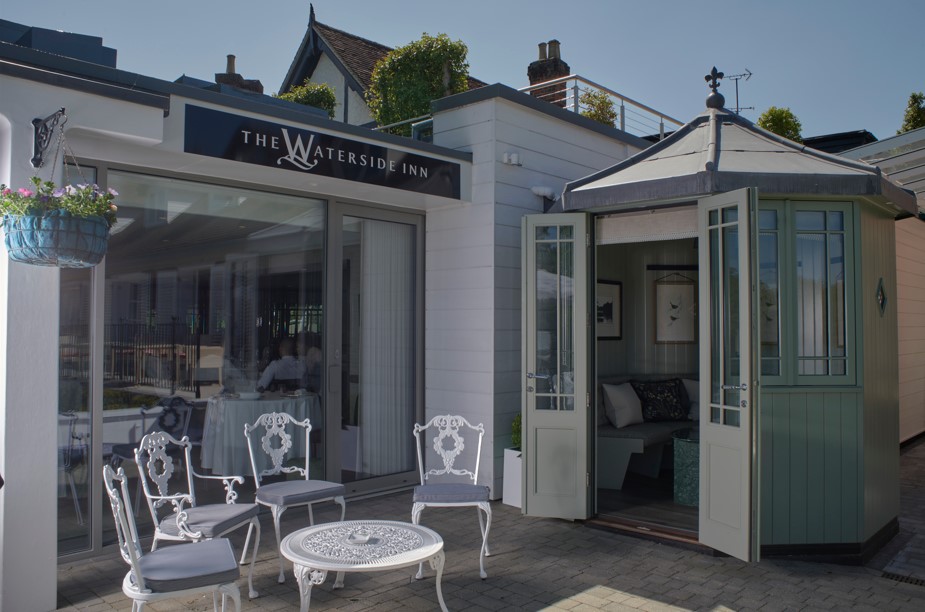 31188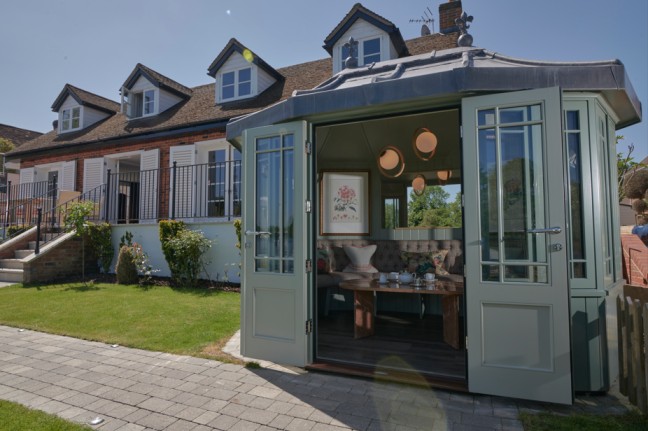 31189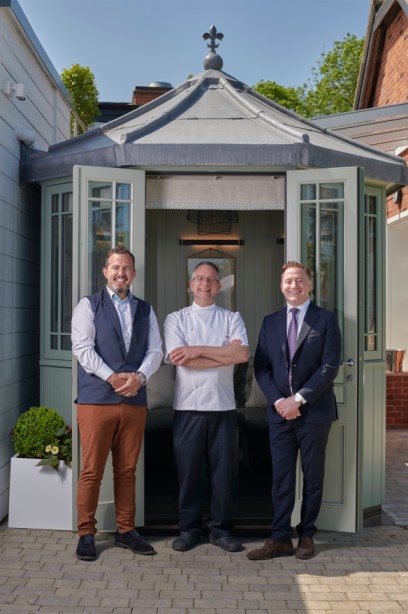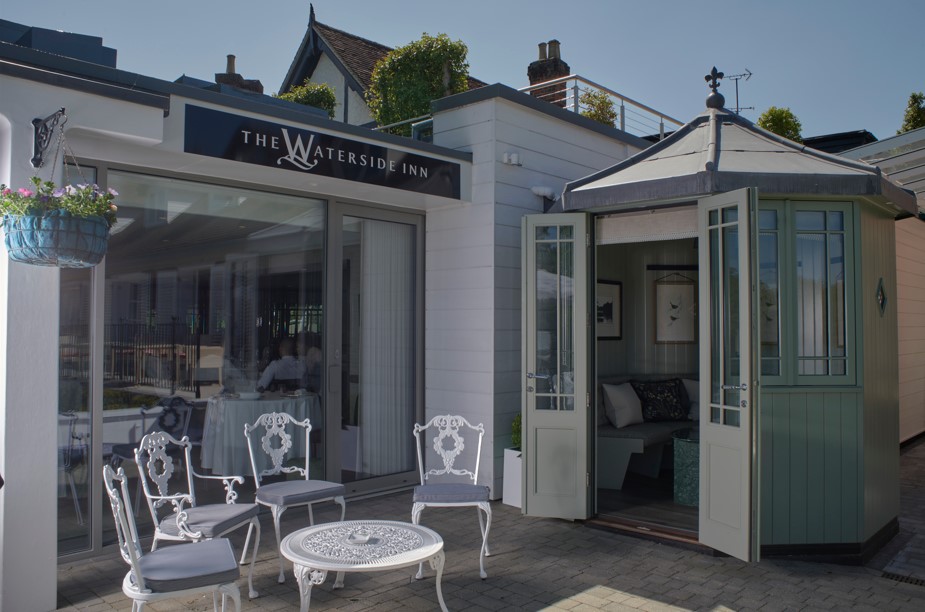 31161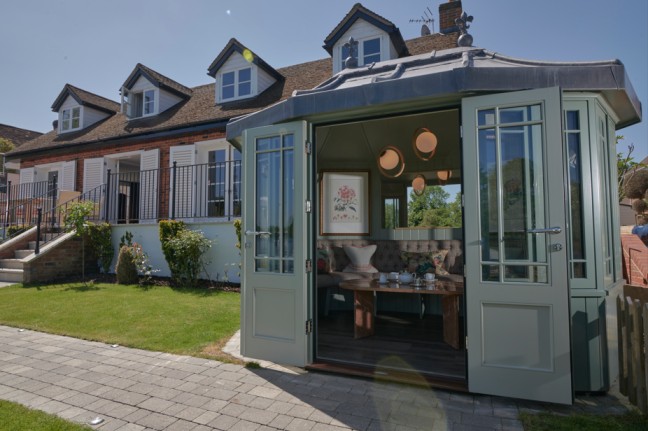 31188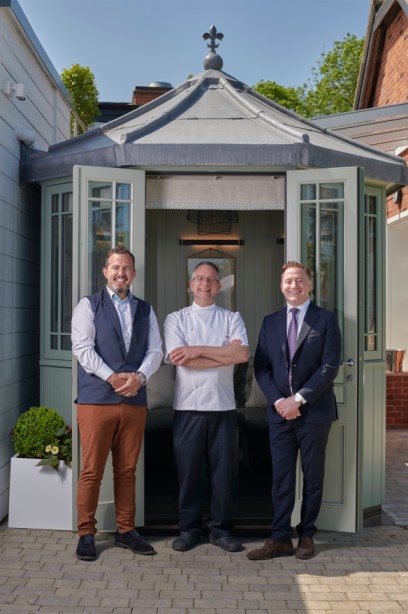 31189
Request a brochure
Please fill out the form below and we will send you either a digital or printed copy of our latest brochures.
We'd love to see you soon!
There is nothing like seeing our stunning timber buildings in person. Get up close and personal and experience the craftsmanship and attention first hand by booking your very own exclusive VIP private viewing.
Please select your product preference below, fill out your details and a member of our sales team will be in touch very soon to schedule a date with you.
Let us call you back!
Many of our customers prefer to receive a call back at their convenience. Please select your preferred day / time and product preference below, fill out your details and a member of our sales team will be in touch very soon.
Kickstart your Stabling project
Scotts offers a bespoke service for equestrian customers and representatives are available to discuss your stabling requirements in full. Assistance can be offered with respect to planning permission and design ideas for any size stable job. If, however, you just want to get an idea of what Scotts can offer, and you can complete your requirements below, a guideline quotation will be prepared for you.
General Enquiry
Do you have some questions, or would you just prefer to speak someone in person? Please select your product preference below, fill out your details and a member of our sales team will be in touch very soon.