It may be easy to envisage the pleasures of a summerhouse in the month after which it was named, however a garden building is not just a base for the warmer months of the year. In winter, a hardwood timber summerhouse offers a welcoming space to enjoy classic celebrations, host family and friends at party time or provide a cosy hideaway where you can indulge in your favourite activities. In our blog, we look at the ways in which you can make the most of your summerhouse in winter and provide some top tips on how to maximise your enjoyment.
Firstly, start to think of your summerhouse as an all-year-round facility and keep it out of hibernation with some simple, regular maintenance. Taking inspiration from the ideas below, we are sure that you will be able to find a plethora of appealing ways to use your summerhouse that will enable you to extend your enjoyment of the garden throughout the winter.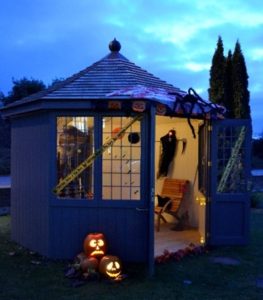 Winter feasts and frolics
The Bleak Midwinter conjures up images of dark nights, bitter weather, and a long haul to spring. No countries are better prepared for winter than those in Scandinavia where the lowest temperature in Sweden has been recorded at close to 53 degrees Celsius. Typically experiencing around five and a half hours of daylight in the darkest months, Scandinavians are amongst the best-prepared to take advantage of the pleasures that winter can bring, from outdoor swimming, to getting cosy indoors. Scandinavians make the most of winter by getting outside whenever they can, and ensuring that their homes are warm and comfortable for the hours spent inside. Cosiness can also be extended to your summerhouse if you choose a model with power installed, enabling you to add a flame-effect, infrared or fan heater.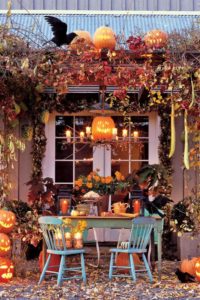 Throughout the season, from late autumn to the beginning of spring, there are multiple special occasions that lend themselves to summerhouse fun. At Halloween, decorate your summerhouse with hand-carved pumpkins (use battery tea lights indoors to illuminate their grimaces) and invite the children over for apple-bobbing and hot chocolate.
As Advent gets underway, fix up a calendar in your summerhouse and create a reason to pop in on every day of December to discover the secrets behind its 25 doors. With Christmas approaching, now is the time to adorn your summerhouse with shimmering baubles and evergreen boughs to create the perfect venue for hosting the local carol singers or inviting friends and family round for mulled wine and mince pies. A summerhouse that has access to electric power enables you to create an enchanting winter wonderland using delicately twinkling lights. Add a warm bulb to a portable LED lamp and you can conjure up a festive ambience exactly right for the season.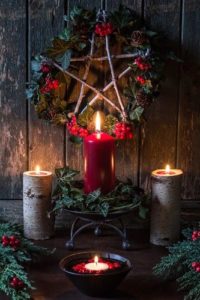 At the Winter Solstice (on around 21 December), welcome the shortest day with a gathering in your summerhouse and mark the tipping point as the earth starts to tilt towards the sun once more. By the time you reach New Year's Eve, your summerhouse will have become a home from home and a perfect venue to raise a glass of champagne to celebrate Hogmanay. A superior quality summerhouse will have precisely fitting windows and doors to keep the draughts out and you can even opt to choose double glazing for extra protection.
Don't be tempted to think that the winter celebrations end there. Exactly one month after Christmas Day, we have the opportunity to celebrate Burn's Night on 25 January and mark the birthday of Scotland's most lauded poet. Chinese New Year can fall in January or February (from around the 20th of each month) depending on the Chinese lunar calendar and is celebrated for seven days. Decorative themes based on red reflect good fortune and long life. This is a time for house-cleaning and visiting relatives so why not sweep out your summerhouse and invite the family over?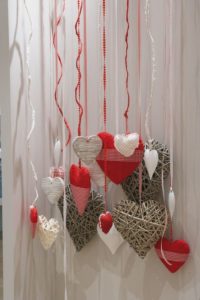 February marks the last official month of winter in the meteorological calendar and includes two further opportunities for fun and celebration. Create an intimate dinner for two in your summerhouse, with heart-shaped bunting and elegant electric candles, to celebrate St. Valentine's Day in style. As Shrove Tuesday marks the start of Lent, why not set up your summerhouse as a cosy place to serve and enjoy a Pancake Day feast? At the coldest time of the winter, a summerhouse fitted with comfortable upholstery and backrest cushions enables you to relax and keep warm.
While it's fun to join in, you don't need a special occasion to host a gathering in your summerhouse in winter. Make sure you have all the accessories on hand, and you can quickly set it up to receive guests at a moment's notice.
A creative space to call your own
Your home may become busier and more cluttered during the winter months with visitors calling in and family arriving to stay. If you own a summerhouse, you will never have to move your hobby base out of the spare room or clear the dining room table. You can set up your summerhouse for use all year round whatever your interests. Let your creativity run free as you keep out of the cold.
With the right furniture and equipment, your summerhouse offers somewhere comfortable and secure to work on your novel or other creative writing project. Choose upholstered seating with built-in storage and pack away all your crafting, needlework and knitting kit so that it's on hand when you need it.
Add loose scatter cushions in rich, warm tones to create an inspirational space. Scotts' Honeysuckle Fig fabric is a bright and vibrant choice for the perfect ambience. An alternative to mains powered electricity, you can opt for a solar lighting package that enables you to power a table lamp and floor lamp.
The flat, steady light of a winter's day when uniform stratus cloud obscures the blue sky is perfect for painters. With added storage space, you will be able to lay out your collection of brushes, pencils, and paint for easy access.
A summerhouse is an ideal place to indulge in your favourite music if your love of opera is not shared by the entire household. Choose a well-built summerhouse with protective roof underlining and you can turn up the volume up as high as you like!
Gardens remain interesting all year round and it is possible to observe the wildlife more closely with so few leaves on the trees. Position a feeding station where you can keep an eye on it from your summerhouse and enjoy the sight of small birds as they flit back and forth in search of a snack. With your binoculars perched on a handy shelf, you will be able to immerse yourself in the busy life of squirrels. Add a rotating base to your summerhouse and you will be able to switch between views and follow the action.
A summerhouse is an ideal base for a telescope in winter where you can access panoramic views of the night sky and observe the phases of the moon. On the night of a full moon, you should be able to take the walk from your house in its bright natural light. When the moon is new, switch off your torch along and make the most of the darkest skies for stargazing.
Space to stretch out
There is little doubt that winter often leads to over-indulgence with the potential to gain additional pounds. It's all too easy to stay at home and give the gym class a miss when the weather is wild. Convert your summerhouse into an active space and you are more likely to remain faithful to your fitness schedule. Choose a sunroom like a Scotts' Sun Ray Garden Room and you will easily be able to accommodate gym equipment.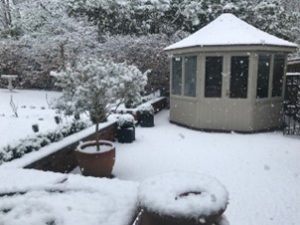 You can leave everything set up so it's easy to slip out of the house and across the lawn each morning to start your day with some vigorous exercise. Set up an exercise bike with a view of the garden and beyond and experience the benefits of cycling outdoors without getting muddy. There is no need to travel to the gym, and you are more likely to maintain your commitments and fulfil your New Year's resolutions.
For a calmer approach to wellbeing, a summerhouse makes a perfect retreat in which to practice yoga or Pilates. Set up your mat with a warm blanket in reach and take along a Bluetooth speaker to create an atmosphere of peaceful contemplation. Turn on an electric diffuser to infuse the air with scents of rose oil, orange, and cedar wood.
Your recreational summerhouse use in winter need not stop at indoor activities. If you have a hot tub or swimming pool, a summerhouse provides a warm, dry base from which to slip into the water for a warm soak on a chilly day or a refreshing outdoor swim.
Work-life balance
There's nothing like creating a home office as a way to sweat the assets of your summerhouse all year round. Working from home in winter provides a welcome alternative to risking a commute on icy roads, and you can build a professional environment with the addition of a small desk for your laptop and some storage for important files.
A summerhouse can also become a quiet place for children to focus on homework or home schooling. With the right inspirational décor and plenty of bright colours, you can create a classroom that works in winter too.
Winter can be a busy time and it's often challenging to clear the space for a moment of mindfulness and relaxation. In fact, you don't need to pursue any specific activity to enjoy your summerhouse in winter. It is always there, tempting you to step out, smell the fresh air and close the door on the demands of the day. Decorate it with rugs, runners, and cushions to create a relaxing and comfortable space. Your choice of flooring will enhance your experience too. Scotts offer a unique woven vinyl flooring with the warm feel and texture of sisal and seagrass. Use your summerhouse as a quiet retreat to simply take a break, look around and appreciate the beauty of the season. If you really aren't inclined to embrace the winter season, why not use your summerhouse as a base to plan your next holiday in the sun?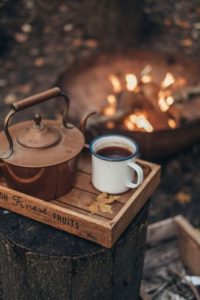 We hope you have enjoyed our whistle-stop tour of winter and gained plenty of inspiration for using your summerhouse in the coldest months of the year. Now that you are fired up with ideas, we would be happy to talk about the activities and occasions that resonate most with you and help you to plan your summerhouse project, so it is ready to go next winter. Complete our simple contact form or call us when you are ready, and we look forward to hearing from you.