We have learned a great deal over recent years about the importance of looking after our social, emotional, and physical wellbeing. Everyone has different needs and it's vital to work out what is important to enhance your life and make your soul sing. One of the best ways to boost your wellbeing is by taking some time out for meditation and yoga, or for practising mindfulness. It is also important to engage in activities that help you to relax, such as reading, gardening, nature-watching, and following hobbies such as crafting and art.
The benefits of spending time outdoors are well-documented. Being exposed to daylight tops up vital Vitamin D and increases your production of mood-boosting serotonin. Connecting with the natural world relieves stress, helps us to feel calmer and reduces blood pressure. With the benefit of a quiet and secluded spot to aid contemplation, a summerhouse provides an ideal tool to help support overall wellbeing. In our blog we take a look at the activities you can enjoy in a garden building that will help to improve your contentment rating.
Yoga retreat
Yoga is one of most beneficial forms of exercise and its popularity has increased exponentially in the last decade. You can start at any age and build up your physical strength and mental acuity by stretching and breathing correctly. A yoga mat is as long as you are so any garden building that is 2m wide or more will provide ample space unless you happen to be taller than 6'7". Scotts models all start at 2m so technically, any of our summerhouses are suitable for yoga practice.  However, to allow plenty of space around your mat plus storage for accessories such as blocks, bands, eye pillows, and bolsters, it might be worth considering a larger model. The next size step for a Scotts summerhouse is the 2.4m Burghley model and our largest size is the 4.4m Sun Ray Garden Room which also has the benefit of a lozenge shaped floor plan.
Additional features for summerhouse yoga:
Best accessories:
Meditation matters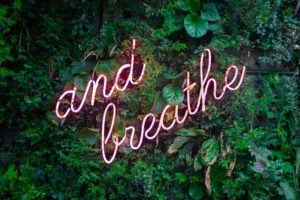 The practice of meditation is an ancient art that is known to have beneficial effects with frequent practice. It involves paying attention to the breath in order to remain in the present moment, setting aside any concerns about the past or worries about the future. Once you become proficient in meditation you can call on the practice at any time to help ground you and modify your reactions to the stress and strain of modern life. Any summerhouse setting is perfect for meditation from our smallest 2m Balmoral model which has a unique shutter system so you can remove the windows and door and fix them to convenient brackets on the side of the building. Depending on whether you are meditating in the summer sunshine or during the cold winter months, you can quickly adapt your summerhouse to create the optimum meditative space. A quiet corner could be the perfect spot for a summerhouse meditation venue. Take a look at Scotts Newhaven corner summerhouse models which are available in 2.2m and 3m models.
Additional features for a meditative space:
Best accessories for mindful meditation:
Journalling journey
Developing the habit of keeping a diary helps you to process your experiences and understand how you react to life events. It also enables you to record memories that you will enjoy recalling in years ahead. Famous journal writers such as Samuel Pepys have brought us insights into important historical periods. During the Second World War individuals contributed their thoughts on daily life through Mass Observation diaries which generated entries from contributors across the UK between 1937 and the early 1950s.
To set up your summerhouse for regular journal writing, you will need a desk against a wall or in the middle of the room. A Scotts Sun Ray Sunroom accommodates a table with ease and leave you plenty of space to spread out.
Additional features for a writer's retreat:
Best accessories for stellar journals:
Hobby horse
We know from meditation that true peace can only be achieved when we live in the moment. However, our favourite activities can bring relaxation as well as stillness. To really enjoy your hobbies, from arts and crafts to painting, drawing, and model-making you will benefit from a dedicated space to call your own. Setting up a hobby room in your summerhouse means that you don't have to clear away equipment after every session and can return to your work and pick up where you left off next time.
Most summerhouse sizes can accommodate the equipment for a hobby room, and we recommend our 3.6m Burghley model which provides plenty of space to set up a sewing machine, an easel or model kits. Think about the position of your garden building to accommodate the best light. For detailed work, you might prefer a well-lit spot bathed in sunshine.
Painters may prefer a north or reflected light because it remains stable throughout the day with no moving shadows distorting the image.
Best accessories for a creative studio:
Gardening delights
Green-fingered individuals benefit both physically and mentally from gardening because soil contains Mycobacterium vaccae, proven to boost the immune system. Bacteria found in soil contribute some of the active ingredients in antibiotics. A gardeners' summerhouse would benefit from storage space for all the paraphernalia including tools, watering can and twine. Opt to install Scotts' modular seating and you can lift the lid of each seat and pack away your equipment in a storage box. After you've planted out the seedlings, take a welcome break on a beautifully upholstered cushion. Most of our fabric colourways reflect plants and trees in some way, from the Kielder Natural fabric option to the classic William Morris Strawberry Thief in Slate/Vellum.
Time for you
Whether you are keen to practice meditation, engage in yoga or fulfil your enthusiasm for hobbies, or are just looking for a quiet spot in the garden, a summerhouse can provide a secluded spot to enhance your wellbeing and contentment.
Best additional features for taking a break:
Best accessories for relaxation:
We hope that we have inspired you to reflect on what really helps you to relax and that you can imagine how adding a summerhouse to your property will enhance your enjoyment and deliver genuine wellbeing benefits. If you have a grand plan in mind that requires more space than our standard models offer, please talk to the team about creating your own bespoke design. We will address any challenge with enthusiasm and would love to make your summerhouse dream come true.
Contact our friendly team and we pledge to make the entire experience of ordering a summerhouse relaxing from start to finish.