Do you ever wish that you could extend your summer holidays in the sun and relax for longer in the perfect climate of the Mediterranean? Our breaks are rarely long enough, and we soon return to busy lives at home (and often less than perfect weather!).
However, by creating a garden design, complete with summerhouse, which reflects your favourite aspects of holiday living, you can extend your opportunities for relaxation, taking advantage of every drop of warming sunshine that the UK has to offer. Below we explore ideas for creating a haven at the centre of a Mediterranean garden by installing one of the models from Scotts' range of summerhouses. We would love to know which one you like best!
Designing a garden – Mediterranean style
Before you delve into the detail of garden building design, there are a number of key features of any Mediterranean garden to consider within your plan:
Landscaping: swap your lawn for low maintenance stone and gravel with terracotta tiles and pebble pathways. Create discreet areas for sitting, lounging, or dining at a brightly coloured bistro table on your patio. Use outdoor mirrors to reflect the light and bounce back the colour in your planting. At the heart of your landscaping, build a firm and level base for your garden building, which will become a place of refuge in the blazing heat of summer, or somewhere to absorb the early warmth of spring with sturdy, draft-proof glass doors and windows.
Planting: Mediterranean gardens flourish in pots and planters containing brightly coloured blooms. Choose pelargoniums, geraniums, and similar dazzling annuals.
Water: whether you are lucky enough to own your own swimming pool, there is nothing like a water feature to conjure up memories of your summer European destination. Regardless of the size of your garden, you can always find a place for a small water feature from a mini pond, gentle fountain, bird bath or even a mister.
Shade: set up your summerhouse in the sunniest part of the garden to enjoy your Mediterranean retreat to the max. Do not forget to leave room outside for a freestanding umbrella, fixed shade cloth or awning. Take advantage of the shade thrown by an existing tree but be careful that your garden building is not encroached by overhanging branches.
Lifestyle: a Mediterranean garden with its own summerhouse enables you to fully embrace outdoor living. Create separate zones and different seating areas using benches, a bistro set, sectional couches or a steamer chair. You can move through the various 'rooms' within your garden set up according to different activities throughout the day.
Some summerhouse recommendations
Below we zone in on specific Mediterranean destinations that might be your favourite for summer holidays. Scotts offers a wide range of garden buildings and below we have selected a few of our favourites to help you envisage the overall style you can create according to your favourite destination.
Greek retreat
To embrace Greek culture and sunshine we suggest Scotts 2m Baltimore model with a slate effect composite glass fibre roof and cream fabric underlining. Choose our Aegean Blue exterior paint colour and your summerhouse will stand up well to those UV rays. Inside, add useful modular seating upholstered in our Sanderson Jackfruit Olive fabric accompanied by Altea Thyme mini cushions and Stone coloured seat pads. Add a padded lounger insert and you will be able to fully recline inside your garden building on those lazier days.
When putting together the plan for decorating the interior of your Baltimore summerhouse refer to classic Greek patterns including the 'key' or 'meander' design which echoes the ancient world and was made popular during the 18th century. This repeating geometric motif can be found on rugs or throws to adorn a white painted floor. Use sheer fabrics such as voiles and silks at the windows and install a pillar or column a plant holder to keep the scene alive. Blue is a favourite Grecian colour so add a collection of ornamental cobalt glass jars or blue and white ceramic ornaments. Add a two-handled vase or amphora or even a Greek bust. When winter comes, you may wish to store thick throws in damask or jacquard fabrics inside your lidded seating to keep cosy when the temperature goes down.
Planting around your summerhouse might include an olive tree (or you can find high quality faux olive trees online for an atmospheric effect indoors). Choose plants that will grow well in your region and if possible, select fan palms, bay leaf topiary, evergreen jasmine, and agapanthus to bring to life the landscape of Greece.
Outside on your deck or patio why not sample some Greek delicacies and invite your friends and family to a BBQ? Serve souvlaki, dolmades, stifado, or stuffed aubergines and your feast might be accompanied with a glass of ouzo or tsikoudia (raki) or you could even try the speciality kumquat liqueur from Corfu.
Spanish idyll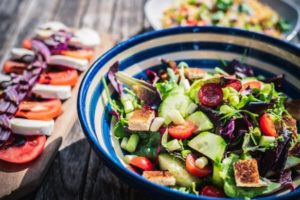 To create the aesthetic of a Spanish hideaway in your garden you might choose Scott's 3m Newhaven corner summerhouse. Select the Putty spray paint finish and modular seating with Honeysuckle Fig upholstery accompanied by Altea Turquoise accents and Silver fabric seat pads. Add our unique woven floor covering with the texture of sisal and seagrass and you will feel that you are back at the coast. We recommend an optional solar lighting hub for this summerhouse design which will enable you to power a Spanish lantern or hanging chandelier.
A corner summerhouse works extremely well in courtyard gardens, known as quintas in Spain. For décor, choose clean lines and bold colours with accents of aged brass and dark wood furniture. Surround your patio or deck with wrought iron railings and accessorise with earthy neutral-toned pottery. If you access your summerhouse via steps, think about tiling the risers in terracotta or painted decorative designs with a flamenco accent. Inside your summerhouse add Spanish leather pouffe footrests that can double up as seats when you have visitors.
Your garden building could be the perfect place for an afternoon siesta or the venue for an energetic Ibiza dance party. Serve paella with sangria or Spanish lager such as Estrella Damm, Moritz, or the craft beer Rosita Negra. Outside plant plenty of rosemary, phlomis, red carnations and oleander to echo the accents of a true Spanish garden.
French dream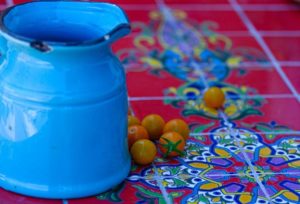 For a French retreat that enhances your property we recommend our 2.4m Burghley summerhouse in Lilac with cedar shingle roof and fabric roof lining along with Kielder Natural and Altea Willow cushions and Stone seat pads. Add an optional extra bay shelf feature as French style lends itself to many accessories. Choose double glazed leaded windows to keep you cosy when the weather cools.
French country house or provincial style lends itself to woven tapestries and toiles in a relaxed and welcoming style with subtle pastel colours and layers of linen. Add antiques that you can find at a car boot or auction sale. Accessorise with a statement gilded mirror or Art Deco style polished silver tray. Paint the floor and create a Rococo Marie Antoinette style interior deco for your summerhouse. Choose furniture with a slim profile and delicate shapes for an elegant overall aesthetic. You can add decorative copper cookware, rustic dishes and jugs and decorate the walls with a gallery of French landscapes.
When you are entertaining, choose from the wide panoply of sophisticated French cuisine. Think goats cheese salad, scallops or a tartiflette with Alpine Reblochon cheese accompanied by champagne, kirsch, Cointreau, or cognac.
A French garden is more likely to be formal and manicured with iron and marble features and geometric planting patterns. Sculptures and a water feature will complement your own mini chateau. Planting might include Lily of the Valley, iris, lavender, or lilac. Plant French peony and marigolds as well as tulip bulbs.
Flying home
We hope you have enjoyed this tour of your favourite Mediterranean destinations and that we have given you inspiration for a garden design and summerhouse style that will keep your holidays alive all year round even when you are back in the UK. Our team are eager to hear about your favourite styles and how we can help you to recreate those treasured experiences with the installation of one of our premium garden buildings.
Contact us via our website and our team will be in touch to help you get started.