This time last year no-one could have predicted how strange 2020 would be! The last 12 months have been an absolute roller coaster but as our centenary year draws to a close we are proud to say Scotts of Thrapston has remained a constant.
Here, our Sales Manager, Kathryn Morris takes time to review our summerhouse trends from the Scotts' year.
The events of this year have meant, more than ever, that we have looked at ways to make the most of the space we have at home – and what better way then adding an extra 'room' to our garden.
WHAT HAS BEEN THE BEST SUMMERHOUSE SELLER OF 2020?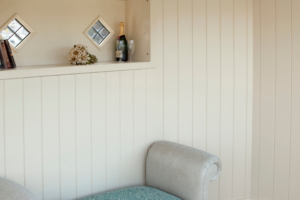 KM: We have seen customer preference favouring the larger models in our range of summerhouses, such as the 3 metre and 3.6 metre Burghley. They have tended to recognise the need for their new summerhouse to be comfortable all year round, and with this in mind many have opted for the tongue and groove effect lining while adding an insulated lining behind to lock in warmth. This is a perfect solution to beating the chills and making the summerhouse a warm and tranquil retreat.
Clearly people have been choosing our summerhouses to meet different needs throughout the year: some have freed up more space to create an office within their homes, while others have done the opposite and turned the summerhouse into an office to free up interior space.
WHAT WAS THE BEST BUILD OF THE YEAR?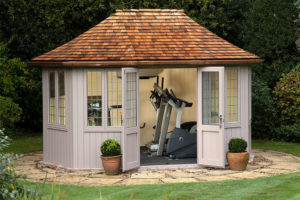 KM: One of my stand-out builds for 2020 was the converted gym that we erected for Jilly & John in their garden. They chose a 4.4m Sun Ray Garden Room with a cedar shingle roof and a lilac paint finish, insulated with double glazing featuring decorative leaded glass and with tongue and groove lining. The floor was reinforced to safely withstand the weight of the workout equipment and finished in resilient carpet tiles.
To read more about this inventive build we documented Jilly & John's journey over on our blog.
BEST INNOVATION/NEW PRODUCT OF THE YEAR?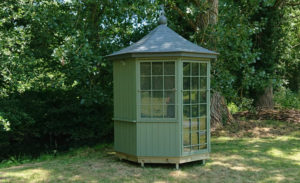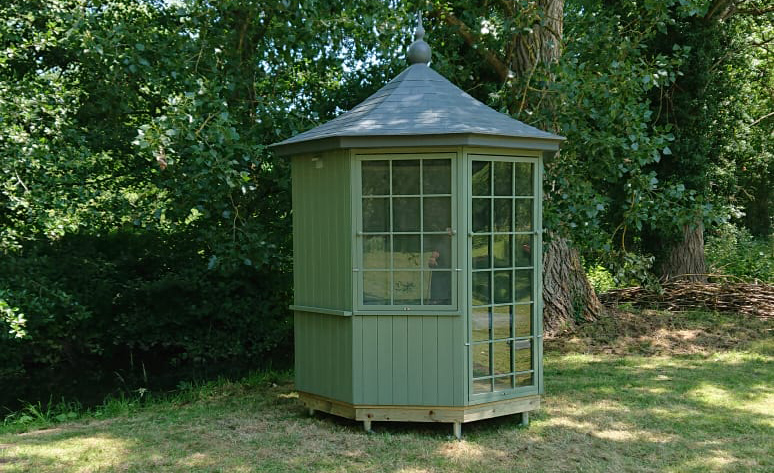 KM: Going forward, people might require their summerhouse to function differently in the future: the home office may once again become surplus to requirement while the top of a wish might be to move an existing summerhouse to a sunnier spot in the garden. Happily, our best new innovation of 2020, the ground screw base introduced after partnering with The Ground Screw Centre, will allow a swift and fuss free relocation to any sunny haven. A ground screw base removes the need for any digging and can be instantly loadable once installed as well as being easily removed.
There is a comprehensive guide to the different types of bases you can have here.
WHY HAS THE YEAR BEEN SO SUCCESSFUL FOR SCOTTS?
KM: With the outbreak of Covid-19, many people turned to their homes and gardens, calling on them as a place to combine a place to work, exercise and relax. The beautiful weather we all enjoyed at the start of lockdown saw many of our customers grasp the opportunity to expand their living space out into the garden.
Throughout 2020, we continued to deliver outstanding products and service – something we have done for 100 years. The versatility of our products ensures that we are confident our summerhouses will remain equally as popular for the next 100 years, whether that be as a home office, gym, meditation room or simply a space to meet up with family and friends.
After a busy and exciting year here at Scotts of Thrapston, may we take this opportunity to wish all of you a Merry Christmas and a happy new year.