Many of us spend our days seeking out the life-giving properties of the sun and it is often in our own homes and gardens where we learn to enjoy the benefits of the huge star on which the earth relies for its life-force. Sunshine lifts our moods and provides a free source of vitamin D. For many the sun helps us to relax, lowering our blood pressure and reducing anxiety. Think of the wellbeing we experience from the first rays of the sun in spring after a long winter. Sitting in the sun in our gardens is something generally confined to the summer months with spring breezes and the autumn chill often driving us indoors.
However, you can take advantage of the sunshine all year round by adding the right structure to your property. Some people add a conservatory, orangery or sunroom with large windows and doors opening out onto the garden. A much simpler solution is to consider a free-standing summerhouse or garden room that delivers the same lifestyle benefits without all the hassle of building an extension. In our blog we look at how you can enjoy the sunshine at home by installing the right garden building.
Garden Room vs Conservatory vs Orangery
Garden rooms, conservatories, and orangeries are popular choices for homeowners seeking additional living space while maintaining a connection with the outdoors. Each option has its own set of advantages and considerations.
Garden rooms are renowned for their versatility, serving as flexible spaces for a home office, gym, studio, or additional living area. Often well-insulated, they provide year-round usability and present a solid and substantial appearance that seamlessly extends a home's design. However, this versatility and structure come with a higher cost, especially if extensive groundwork is required.
Conservatories are known for their abundant natural light and aesthetic appeal, adding a visually pleasing element to a home. They offer a seamless connection with the outdoors and are generally more cost-effective than garden rooms, particularly with simpler designs. Nevertheless, conservatories may face challenges in temperature control, requiring additional solutions for comfortable year-round use. Regular cleaning and maintenance of the extensive glass are also considerations.
Orangeries typically feature brick or stone walls with large windows, offering a solid and well-insulated structure that allows ample natural light. Orangeries provide a more controlled environment than traditional conservatories, making them suitable for year-round use. However, they may still require additional heating or cooling solutions, and the cost can be higher than a standard conservatory.
Advantages of a garden room over a conservatory or orangery:
Garden rooms are usually classed as permitted development, so you won't require planning permission making your project quicker and easier to achieve.
You will gain the additional privacy of a structure at a distance from your house.
You can decorate your garden building in any style without reference to your property if you wish to create a distinctive focal point.
It will usually cost less to install a freestanding summer house than it would to erect a conservatory or orangery.
Garden rooms can be designed to contain just as much glass content as a conservatory or orangery. A Scotts Sun Ray Garden Room will provide you with up to 4.4 metres of space with plenty of room for basking in luxurious warmth and comfort.
Construction, position and location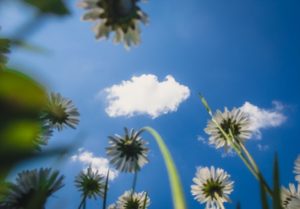 Consider the movement of the sun across your garden before deciding on a location for your summerhouse sunroom. If your garden is east facing, you will benefit from the sun in the morning and may wish to create a morning room, home office, or craft studio.
If your garden faces west, it will be shady in the morning and so your summerhouse could become a relaxing place for afternoon downtime when it's at its warmest. South facing gardens benefit from light throughout the day, so you will need to build in some ways to keep it cool in the heat of summer. If you have a north facing garden, you may wish to invest in manmade means of keeping it warm when the sun is not shining directly through the windows.
As the earth moves around the sun, the position of the light and shadows will change. Scotts' ingenious rotating base can be fitted to many of its octagonal summerhouses enabling you to change its position so that you can gain the most heat or light depending on the time of day. A summerhouse mounted on a rotating base will turn with ease using artfully placed handles which set its nylon wheels, hidden discreetly beneath a timber skirt, in motion.
Premium quality materials
The sun needs respect and can be a harsh master causing damage to materials over time so choose the type of garden building you install with care. All Scotts summerhouses are created using sustainable hardwood called Red Grandis which is highly durable in all weather conditions. The wood is protected further by a premium spray paint finish in a variety of colours designed to resist fading in bright light. Choose light colours such as Putty, Duck Egg, or Wood Ash to reflect the sunshine or create a Mediterranean ambience with an Aubergine or Aegean Blue paint colour. Scotts uses paint created from the Teknos range which offers excellent protection from the elements. This type of finish delivers up to seven years' maintenance free life, and you can also buy the paint from Scotts for future touch-ups.
The type of roof you choose for your summerhouse sunroom should also be durable against the elements. Scotts' garden buildings are all made from stress graded timber with a breathable underlay. No matter whether you choose a moulded composite glass fibre roof in slate or lead effect or a cedar shingle roof, you can rest assured that Scotts' roofs offer long lasting protection from UV rays.
The right furniture and accessories
When deciding how to furnish and style your garden room, a Scotts summerhouse provides a completely blank canvas for your own personal aesthetic. If you are intending to use the garden building primarily as a place to enjoy the sun, install Scotts' modular seating with lidded integral storage. This can be upholstered in a range of fabrics and colourways with padded seats and loose backrest cushions. Our sunniest fabric colourways include Honeysuckle Fig, Sanderson Paradisia Orchid Grey, and Sanderson Jackfruit Olive, and all are matched with complementary seat pads.
If you choose to furnish your summerhouse with your own freestanding chairs and tables, you might opt for sun loungers that can be wheeled out onto the patio or deck in particularly warm conditions. If you purchase a high-quality, carefully crafted garden building, there is no reason why you cannot leave furniture and electrical equipment inside all year round. Lockable windows and doors are available on most Scotts' models.
Additional accessories that you may wish to consider for a sunroom summerhouse include lightweight voiles or nets, a sunshade or parasol to use outside in the brightest conditions, occasional tables for your cocktail or ice-cold drink, and a cooling face mist spray.
Planting for pleasure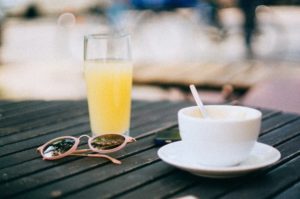 Sunrooms, conservatories, and orangeries are often ideal places to grow house plants in greenhouse conditions. A Scotts' garden building provides very similar conditions especially the Sun Ray Garden Room which has a high ratio of glazing. Plain glass is always available in the Scotts range to let in plenty of light that helps your plants to thrive. Indoor plants that do well in sunny conditions include succulents, aloe vera and strelitzia. Outside on the deck or patio choose plants that like a great deal of sunshine such as verbena, scabious, dahlias, and salvia.
Keep your cool!
While you may enjoy sun-bathing, temperatures sometimes exceed even those enjoyed by even the most enthusiastic sun lover. An ideal way to keep cool is to install double glazing in your garden room and to specify the addition of insulation within the walls to keep the temperature stable. If you are interested in this option, the Scotts team will be happy to advise you. With electric power installed, you can always run a cooling fan. Add flooring that is cool to the touch to minimise the heat on the hottest days.
Garden room activities – some of our favourite ways to enjoy summerhouse sun
Relax after breakfast and catch up with correspondence in your own bespoke morning room.
Invite your friends and family round for picnics and parties in the summer sun.
Get creative in your art studio and take inspiration from the sun's warmth.
Take a breather from the gym or yoga class by simply stepping out onto the deck or patio.
Offer your garden building as overnight accommodation for paying guests (bearing in mind that planning permission is always required of you intend to spend the night there).
We hope that you have enjoyed this exploration of the possibilities that a summerhouse can offer as an alternative to a conservatory, orangery, or sunroom. We look forward to hearing from you about your ideas and the type of property that you are seeking to enhance.
Contact us via our website and we will guide you through the process from concept to completion.